Telecommuting has become more than just a one-off event on Friday afternoons – it's become a way of life. Not long into the pandemic, we quickly realized that the kitchen table is no match for a (real) work desk. We've already shown you some ideas for traditional desks and sit-stand desks, so now let's look at some corner desks. Get your plans ready!
Whether you call it a corner desk or an L-shaped desk, this type of design provides for better organization thanks to its larger work surface.
This style is often preferred by those who meet with clients, as a corner desk provides excellent support for your forearms in addition to easy access to documents.
Some workers even choose to add a corner maker to optimize the surface or high shelving upon which to store paperwork.
12 DIY corner desk ideas:
1. Corner desk made from tinktube tubes
If you lack space and prefer minimalist furniture, you're going to love this corner desk! Our team of tinktubers has designed a free plan to build a custom workspace, using simple tinktube tubes and connectors that you can find on our online store!
---
2. DIY corner desk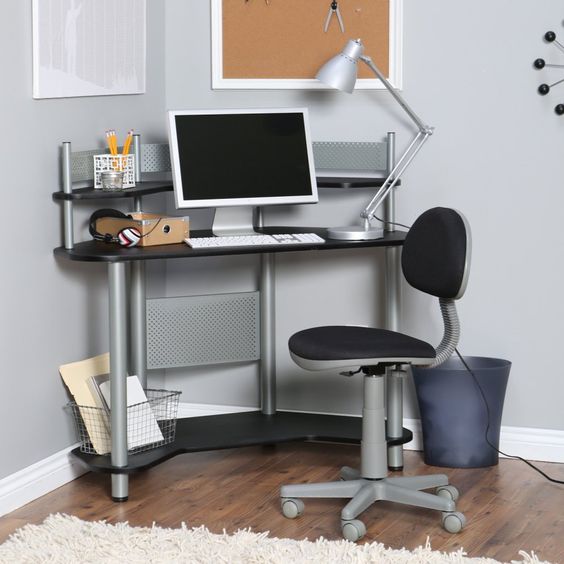 This corner desk was designed for those who have small spaces but want to enjoy the benefits of this type of furniture. By using tinktube tubes and connectors, you can build a solid and practical piece of furniture. You can add a higher section upon which to store small items.
---
---
4. Homemade corner desk
The creator of this corner desk relied on upcycling for his design, a technique that consists of recycling old furniture to build new ones! So he salvaged eight scaffolding planks that were 8″ wide and 3 more that were 2.5″ wide.
Here's the material you'll need to build this type of desk:

---
5. DIY corner work desk
Every worker has their own specific needs, which is why it's very helpful to design and build your own workspace. This DIY corner computer desk provides plenty of storage with the addition of three shelves, located at different heights. The structure was made entirely with tinktube tubes and connectors.
---
6. L-shaped computer desk
If you have an idea in mind, we won't stop you! On the contrary, we'll provide you with the tools to make it a reality. This desk is designed with recycled oak planks and is perfect for those who need to work with multiple computers at once.
---
7. DIY corner desk with storage
You can also add storage shelves under the desk, so as to completely free up the work surface. To design this type of shelf, you need a more detailed cutting plan. We recommend that you use a tinktube pipe cutter to cut the galvanized steel tubes precisely.
---
8. Corner sit-stand desk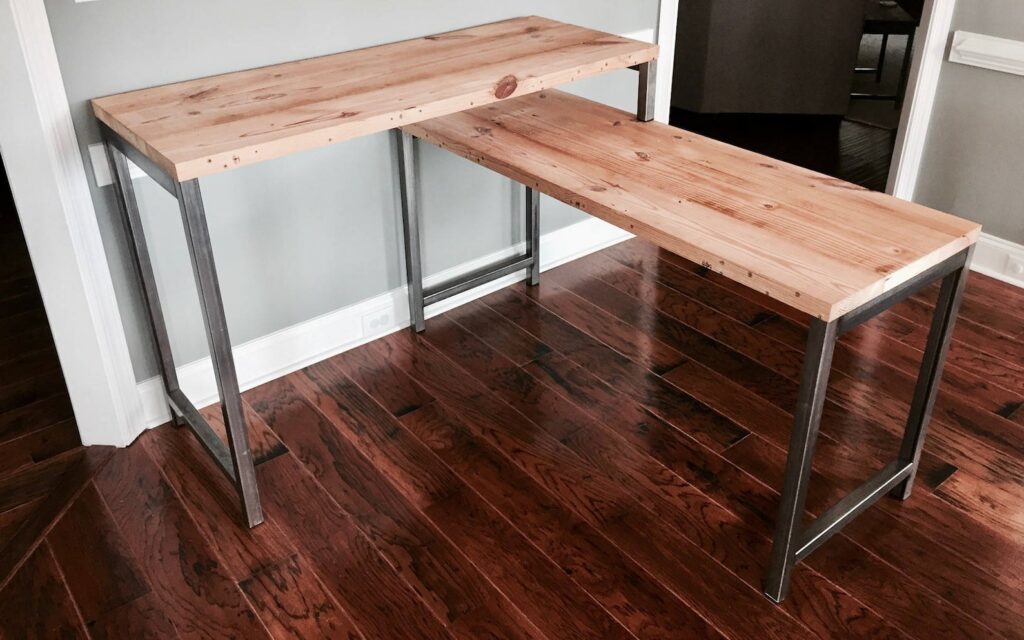 Many of you swear that a sit-stand desk is best, as you can easily adjust your body position while working. It's true that it has many benefits, beginning with increased focus and productivity. You can easily adapt this sit-stand corner desk model using tinktube tubes and connectors to design the structure!
If you're looking for other inspirations for stand-up desk designs, here are 22 DIY sit-stand desk ideas.
---
9. DIY corner shelving desk
It's pretty easy to convert a wall shelf into a work desk or…convert a work desk into a wall shelf! This type of furniture has the advantage of being more unobtrusive. Since it's small and the storage is high, this corner desk can be installed in any room in the house, even the tiniest ones.
---
10. Rounded corner desk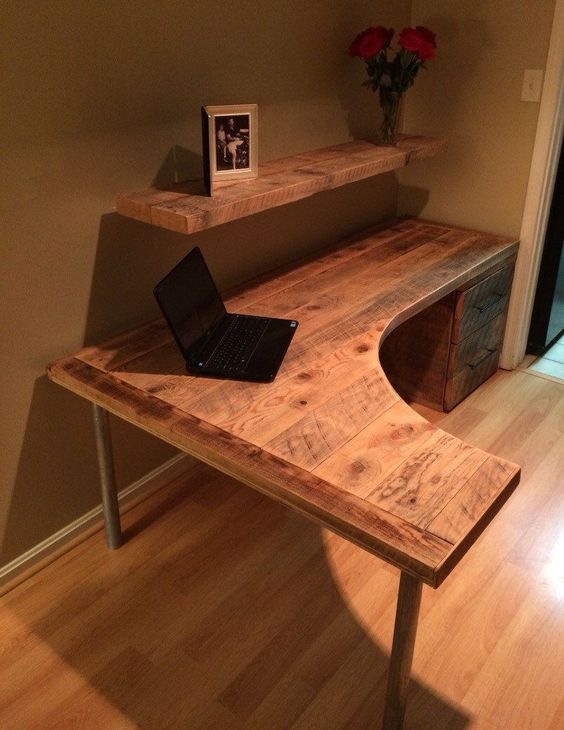 The creator of this corner desk has proven that you can have a unique workspace, especially when it's designed and made by yourself! Rather than having an angled work surface, he created a rounded shape out of a plank of wood. To support the desk, he used galvanized steel pipe. You can also use structural anchors to give this DIY desk greater strength and stability.
---
11. Custom computer desk for working at home
Galvanized steel pipes painted black, as well as various connectors were used to design the structure of this computer desk. To optimize storage, this tinktuber also designed two storage shelves that he installed near his work desk.
---
12. Multiple-screen corner desk
Whether for working at home or for video games, this corner desk is ideal for multiple screens. This tinktuber installed galvanized steel pipes upon which to mount the computer screens.
In addition, he built a custom swivel table for his laptop using this free plan.
To add storage and maximize the space of any corner work desk, we recommend building shelving. For other storage ideas, here are 22 affordable DIY shelving ideas.