If you are thinking about creating your own outdoor furniture, you are probably looking for a building material that would be resistant to rain and snow. Some tinktube products are perfect for this type of use, while others should be avoided.
Here are some useful tips that'll help you use your tinktube pipes and connectors the right way!
tinktube is easy to use and the structures you create can bring your DIY projects to life. You can easily build a table, an industrial-looking bookcase for your living room, or even create versatile storage space for your van, as everything adapts to the specific needs of your environment.
But did you know that tinktube products can also be used outdoors, both winter and summer? You can use them to build patio furniture, outdoor shelving and even storage space for your canoe! However, they should be used in such a way as to preserve their condition, as some products can rust if exposed to the elements. Here are some best practices for building durable tinktube outdoor structures!
Here are the best ways to use tinktube's pipes and fittings when you create outdoor projects!
Black fittings resist rust better, thanks to the e-coating.
Quel que soit le type de meubles extérieurs que vous voulez construire, choisissez des joints connecteurs noirs. Grâce à leur revêtement par électrodéposition (e-coating), ils résistent très bien à la rouille. L'image ci-dessous présente un connecteur en T sur une table de patio.
Chrome connectors, although very trendy, are not suitable for outdoor use.
Damaged black connectors must be replaced
After a few months of outdoor use, black connectors will lose their lustre and become dull. This phenomenon, caused by the rays of the sun, is quite normal and does not change the product's resistance.
However, if your connectors are severely scratched, you will need to replace them as they may become vulnerable to rust. Fortunately, this rarely happens.
As proof, Julien, who uses a lot of tinktube products at home, has been using a patio table made with black connector joints for the past five years. Although many people have enjoyed it, it is still fully functional today.
Most tinktube accessories are rust-resistant
Unlike chrome connectors, the majority of tinktube accessories are rust-resistant regardless of the material used to make them, whether plastic, zinc, or electroplated.
Adapt this project with the tinkpad!
Draw your project with this free printable tool which includes an isometric grid and our best tips to get started.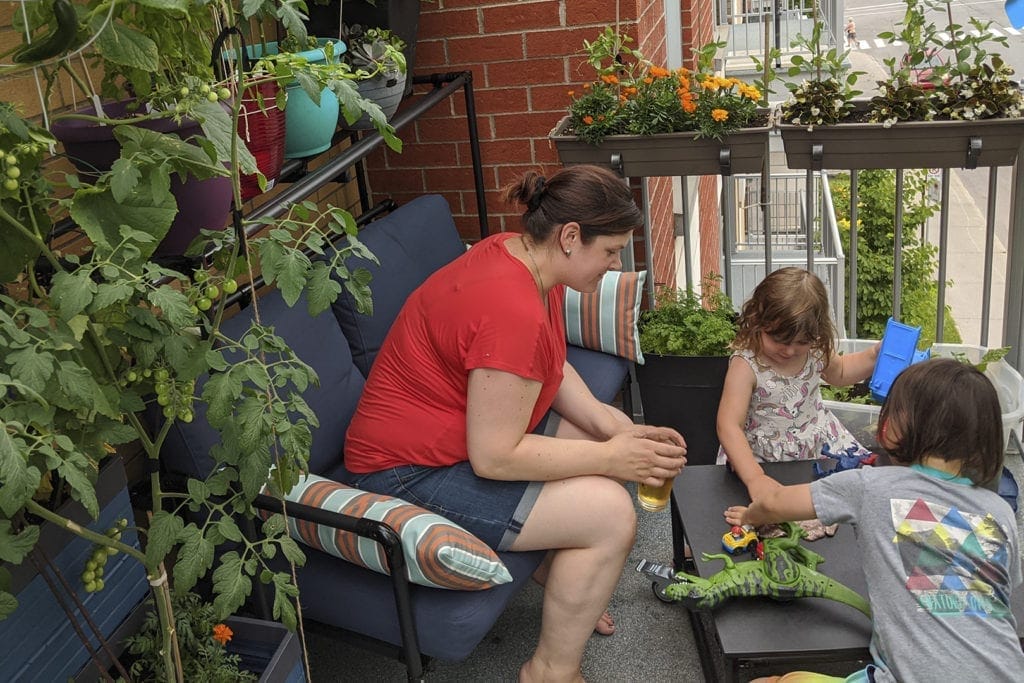 Tubes do not usually rust
Tubes are the central component of most tinktube structures. They are manufactured using highly rust-resistant galvanized steel, and are then coated with powder paint, a coating that is also very strong. Even if you scratch the paint, the tubes will continue to have an excellent lifespan. However, any cut ends of tubes should be protected to prevent rusting.
Protect cut tubes
If you are cutting any of the tube, be aware that the exposed end is not fully galvanized, which will make it vulnerable to rusting.
To fix the problem, apply rust remover to the cut area and close the opening with a plug.
Use stainless steel screws
When attaching other components to your creations, do not use drywall screws – these do not provide adequate protection against rust. Choose screws designed for the outdoors, such as stainless steel screws.
Apply a protector to drilled surfaces
When building your tinktube structure, remember that anything you drill through will be vulnerable to rust. If you are drilling your tubes to screw on other items (like a tray or a shelf), or your connector joints to strengthen them, be sure to apply a spray-on rust protector.
Have fun with tinktube!
By following these few tips, you will be able to create outdoor structures that are functional, versatile and, above all, resistant to bad weather. In no time at all, you will become an expert in designing DIY projects!