One of the strengths of tinktube products is that they can be used with a variety of materials. However, to make sure your project is sustainable and meets your needs, it is important to make the right choices! Here are a few pieces of advice to help you get started on your first tinktube projects.
The warmth and versatility of wood
Wood products, such as plywood, boards, rough lumber and natural wood, create a warming atmosphere in the home and in the yard. If you combine wood with tinktube steel, the result is an eco-industrial style that won't go unnoticed.
You can use wood inside to build various structures like bookcases and shelves, but there's nothing to stop you from using it to design a table for the kitchen or living room. In this case, however, avoid using porous or textured wood, as it will be more difficult to maintain.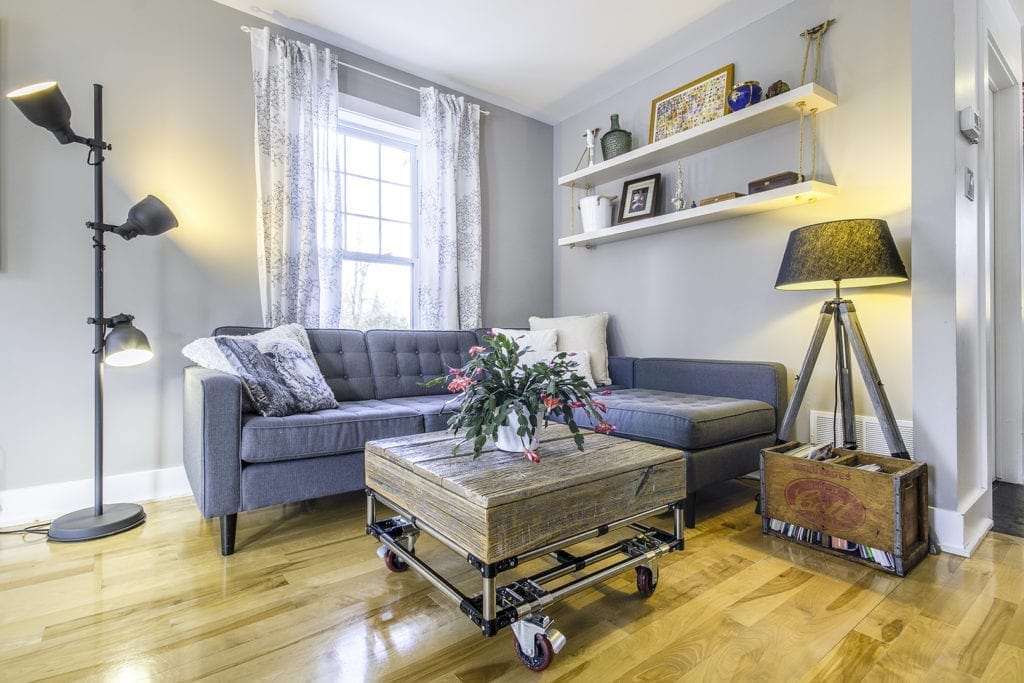 Also, if your surface is at risk of damage from food or drink, consider protecting it. Even if you don't have children and you're not clumsy, don't neglect this step to extend the life of your creation.
Linseed oil is natural and inexpensive and is a good option for treating wood. You can find it in hardware stores and online. While you're at it, also pick up some wood screws so you can properly secure your surface to your tinktube structure.
Adapt this project with the tinkpad!
Draw your project with this free printable tool which includes an isometric grid and our best tips to get started.
Protect wood used outdoors
If you want to create a structure that will remain outdoors all year round, wood is also a good option. However, before installing your tinktube creation outdoors, protect it from the rain and sun. Without weather protection, wood can be attacked by mold and rot, and may become discoloured.
You will find several types of wood sealers in hardware stores like Ace Hardware. Make sure you choose a product that can penetrate deep into this material while providing protection against mildew, fungus and UV rays.
Also, remember to sand and clean your surface first, because if the sealer is not applied evenly, the wood will be exposed to the elements of nature. Another important tip: wait until the sealer is completely dry before installing your creation outdoors.
If you'd like to change the wood's color and texture, there are two options. You can get a sealer with an integrated stain, or stain your surface beforehand.
Plastic and acrylic: easy-to-wash materials
Tinktube structures are also compatible with plastic and acrylic. These materials are easy to maintain, and ideal when designing drawing tables and shelving displays for sports equipment.
Plastic and acrylic panels also make great outdoor furniture because they don't require any sealant. As we indicated in another article, however, you'll need to use screws appropriate for outdoor use and protect the drilled parts from rust, such as tubes and tinktube connectors. An aerosol protector can be purchased at all good hardware stores, and it should do the trick.
Create your dream office with melamine and glass
Melamine isn't just for making kitchen cabinets. This durable and affordable material is perfect for work desks and gaming desks. It provides a professional look, in addition to being easy to maintain.
For a touch of modernity, look to glass. This is what tubetinker Luke Kennedy did by creating a custom computer desk that would rival those in the offices of major companies.
If you choose glass, design a structure that is a little wider than your surface. When done this way, you can easily set the glass into the structure. Plastic caps or rubber feet can be installed in the end of the tubes to provide better adhesion without damaging the surface.
Recovery and reuse of materials
After a few years, your tinktube creation's surface may lose its lustre. If that happens, don't throw away your structure! Instead, reuse it to make a new piece of furniture by installing a new surface. Do the same if you want to give a second life to a piece of furniture that is no longer needed, such as a changing table.
To find surfaces at a good price, don't hesitate to visit the pre-cut materials and scraps section of your favourite hardware store. Who knows? You may stumble across some material that will help you complete your next tinktube project!