The warm season's arrival leads to reinventing and rethinking outdoor activities. Everyone works hard to extend their summer enjoyment until the very last second, so we'll help you complete these 19 DIY projects for your backyard in order to do so. At tinktube, imagining, creating and building is what we do best!
With a little imagination, you can build almost any outdoor project using our components. With a few exceptions, our materials are weather-resistant and therefore rust-resistant. Designing exterior projects may require some maintenance on your part, so we've prepared a comprehensive article for you on the subject.
---
1. DIY Outdoor Service Cart in Galvanized Steel
Since our black galvanized steel tubes are powder-coated, they are stronger and rust-resistant. These tubes have an elegant finish and are ideal for building an outdoor service cart. You can attach your structure to the ground using our metal anchors or you can add swivel casters with brakes for more mobility. One of the most popular DIY projects for your backyard in this post!
---
2. Custom BBQ furniture
This outdoor furniture has been designed for grilling food and vegetables. Our tinktuber Sylvain modified the dimensions of this serving station to accommodate a portable electric BBQ.
Always with the intention of meeting specific needs, this tinktuber has integrated a shelf to the left of the serving station to place food before and after cooking. Metal hooks for hanging tools have also been added.
---
3. DIY Pergola for the Patio
You can build a pergola structure with our tubes and connectors. There are several plans available on the internet, but this one remains a simple and attractive option, especially if you prefer being inside. Just like our materials, you will be sheltered from the elements this summer under this pergola!
---
4. Outdoor Play Tent
After building your own outdoor pergola, it'll be a snap to create this play tent with our custom components. After assembling the tubes and connectors, you'll need to cover the play structure with waterproof fabric.
To ensure that the outdoor play tent stays in good condition, you can seal the open ends of the tubes with plastic caps.
---
5. DIY Kayak Rack
You can use this custom-made rack to store kayaks without the risk of damaging them. You will find all the necessary materials and tools on our online store to make this rack. We recommend that you attach swivel casters under this structure so it can also be used as a trailer for your kayaks.
---
6. Removable Car Rack
If you're an outdoor enthusiast, you'll love this idea! Designed to transport kayaks or bicycles, this removable rack can be easily installed in the bed of the truck. You can follow the instructions to build this kayak rack while adapting the dimensions to fit your vehicle. Go on an adventure for less than $100!
---
7. DIY Baseball Batting Cage
Are there any baseball fans in the room? For a fraction of the cost, you can build a baseball batting cage using our tinktube components. The quality of our parts and accessories will help you keep your practice area in good condition. So you can take it out every summer to hit a few balls!
---
8. DIY Hockey Practice Net
After practicing your batting, practice your shooting! This practice net can be used by hockey players as well as golfers. Use our white tubes and our connectors to build this unique project. It is lightweight and movable, so it can be moved into the garage or basement when winter arrives.
---
---
10. Privacy Wall for the Spa
Take a bath, sunbathe and entertain friends in complete privacy. Have fun recreating this custom wall for your outdoor yard. We recommend that you use these moisture-resistant adjustable legs that work well on uneven surfaces, such as lawns. They are also compatible with all our galvanized steel tubes.
---
11. Customized recycling bin
For a few dollars you can make this sturdy mobile cart, which will allow you to sort your waste into separate bins. Adding wheels will help you transport the recycling to the curb without much effort.
---
12. Custom Fishing Cart
Teasing the trout will be much more fun when you have this fishing cart. In addition to storing your catch, this cart can carry your fishing rods, bait, cooler, and a change of clothes. Several models are available on the market, but the best is always the one you made yourself, using our tools and components.
---
13. DIY Hammock Stand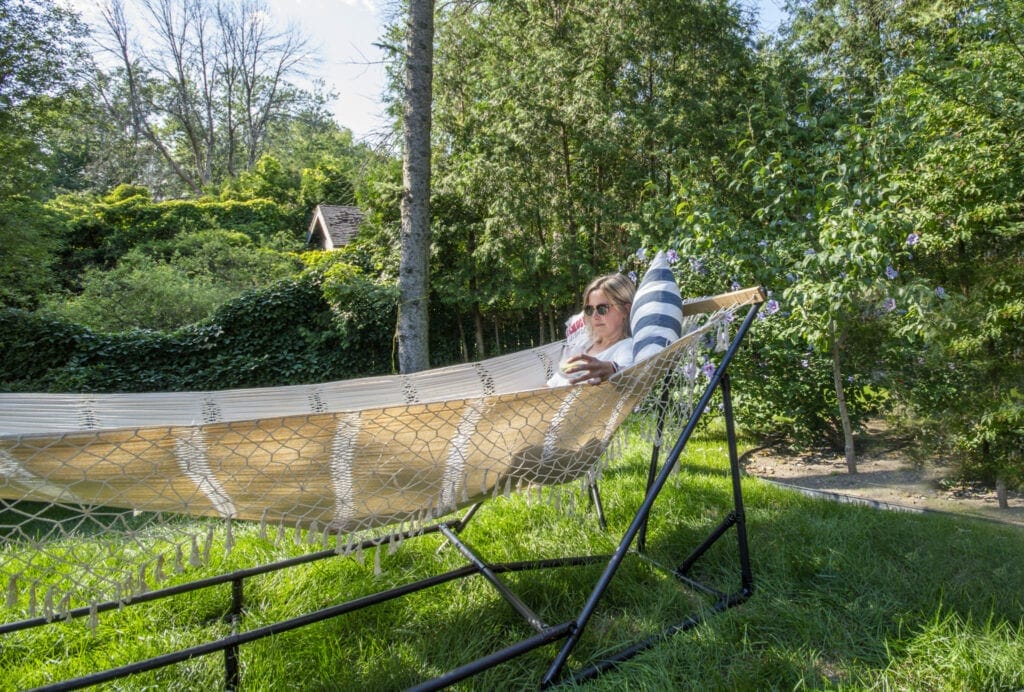 Use our materials to create an area for relaxation in your backyard. What better way to bask in the sun for long hours than on a hammock? The structure can be built with our tubes and connectors. We recommend that you use stainless steel screws when building this project as they provide greater resistance against rust. The perfect DIY projects for your backyard!
---
14. Exterior Light Stand
You'll need good lighting to fully enjoy warm summer evenings. Build your own custom version with our components. Our tubes can be painted easily, so you can dress them up in any color you want. To make your life easier, we've put together a simple plan to build an industrial light stand.
---
15. DIY Roof Solar Panel
You can reproduce this project using our materials. Tinktube tubes are heat-resistant and will serve as the basic structure for this project. You can use our pipe-cutter to build a solar panel to fit your roof's dimensions perfectly.
---
16. Custom Deck/Terrace Railing for the Patio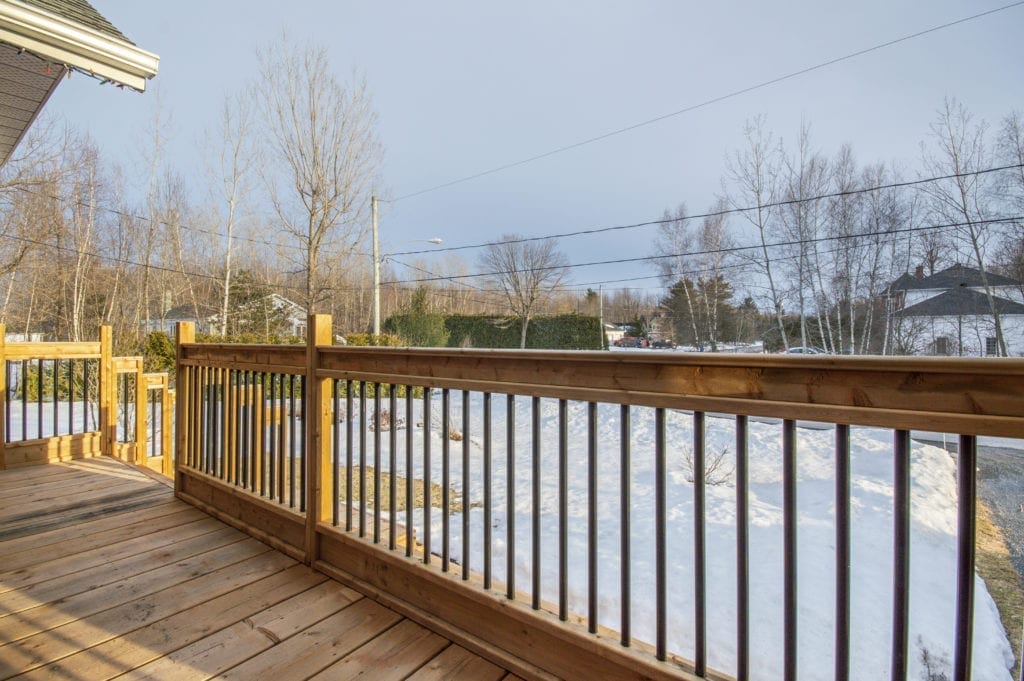 You can build a magnificent deck/terrace with our steel tubes. The bars will keep their original state since this type of material is weather resistant. However, if you are drilling or sawing them, we recommend that you apply a rust-inhibitor spray that you can find in any hardware store. 
---
17. Custom-Made Outdoor Sofa
Our tinktuber Marie-Claude decided to build a sofa for her outdoor terrace, and she has provided a detailed plan so you can reproduce this project. Obviously you can personalize this sofa, modifying the structure's dimensions or the choice of materials.
---
18. Custom Bike Rack
Young and old alike love the freedom that only riding a bike provides. Our tinktubers have provided a complete plan to build a custom bike rack. Our tubes and connectors are flexible, so you can modify your structure according to your needs.
---
19. Volleyball Net
If you're competitive, you can build a volleyball net that meets your needs. Our tinktubers will have hours of fun with this simple structure, among the most popular DIY projects for your backyard. For just a few dollars, the ball is definitely in your court!