In the world of do-it-yourself projects, few materials boast the versatility and raw charm like black pipes. Commonly used in plumbing and construction, these unassuming metal conduits have found a whole new life as a source of industrial creativity and design. From rustic furniture pieces to contemporary home accents, black pipes have become a favorite among makers and decorators alike, offering a captivating blend of rugged aesthetics and functional appeal.
In this article, we embark on a journey into the realm of industrial DIY projects, where black pipes take center stage as the unsung heroes of creativity. Join us as we delve into a treasure trove of ideas that will transform these humble metal tubes into captivating works of art. Whether you're an experienced DIY enthusiast or just starting on your crafting adventure, these inspirations will ignite your imagination and spark the desire to craft something truly extraordinary.
Black pipe projects for indoors
1. DIY workshop on wheels
A skilled DIYer from tinktube's community conceptualized and brought to life a DIY workshop on wheels. Utilizing tinktube's durable black pipes and fittings as the framework, the DIYer seamlessly incorporated sturdy wooden tabletops and drawers to create a functional and versatile workspace.
The addition of wheels to the structure allows for effortless mobility, enabling the workshop to be easily moved around the workspace or even taken outdoors for projects that require ample space. To ensure safety during use, the wheels are equipped with brakes, providing stability and security when working on the table.
2. Black pipe drying rack
This DIY rack combines functionality and aesthetics. Crafted with durable steel pipes and connectors, it offers an ideal storage solution for anyone seeking to optimize their laundry room space. The versatility of the rack allows for easy adjustment and customization to fit various laundry room layouts and preferences.
Whether it's drying clothes, hanging freshly pressed garments, or organizing laundry essentials, this drying rack proves to be an indispensable addition to any home, efficiently maximizing storage while complementing the room's overall decor.
3. DIY corner desk
There are a million ways to adapt this project. Whether you are planning to use the desk to work or play, you can adapt the free plan below to create a project that will be exactly how you want it to be! Here are a few ways you can customize your DIY corner desk project:
Choose the color of pipes and fittings according to your taste.
Adapt the dimensions of the plans to fit the space you have.
Choose your favorite tabletop material.
4. Black pipe shelving with desk
This shelving system with an integrated desk blends form and function. Motivated by a passion for music, the DIYer aimed to craft a space that would perfectly accommodate their musical pursuits.
The desk's tabletop was thoughtfully designed to align flawlessly with the height of the piano, creating an ideal and ergonomic workspace. Moreover, the shelves were meticulously crafted to cater to the specific items they wanted to display and access conveniently.
5. Black pipe shelves
Here, the combination of sturdy black pipes and expertly chosen wood materials lends an industrial-chic aesthetic, infusing the room with character and charm!
It is a brilliant example of simplicity meeting functionality, making it an ideal addition to any home. These shelves offer a versatile and customizable storage solution for various spaces. DIY enthusiasts seeking to replicate this project should check out this free plan providing step-by-step instructions and helpful tips to guide you through the process!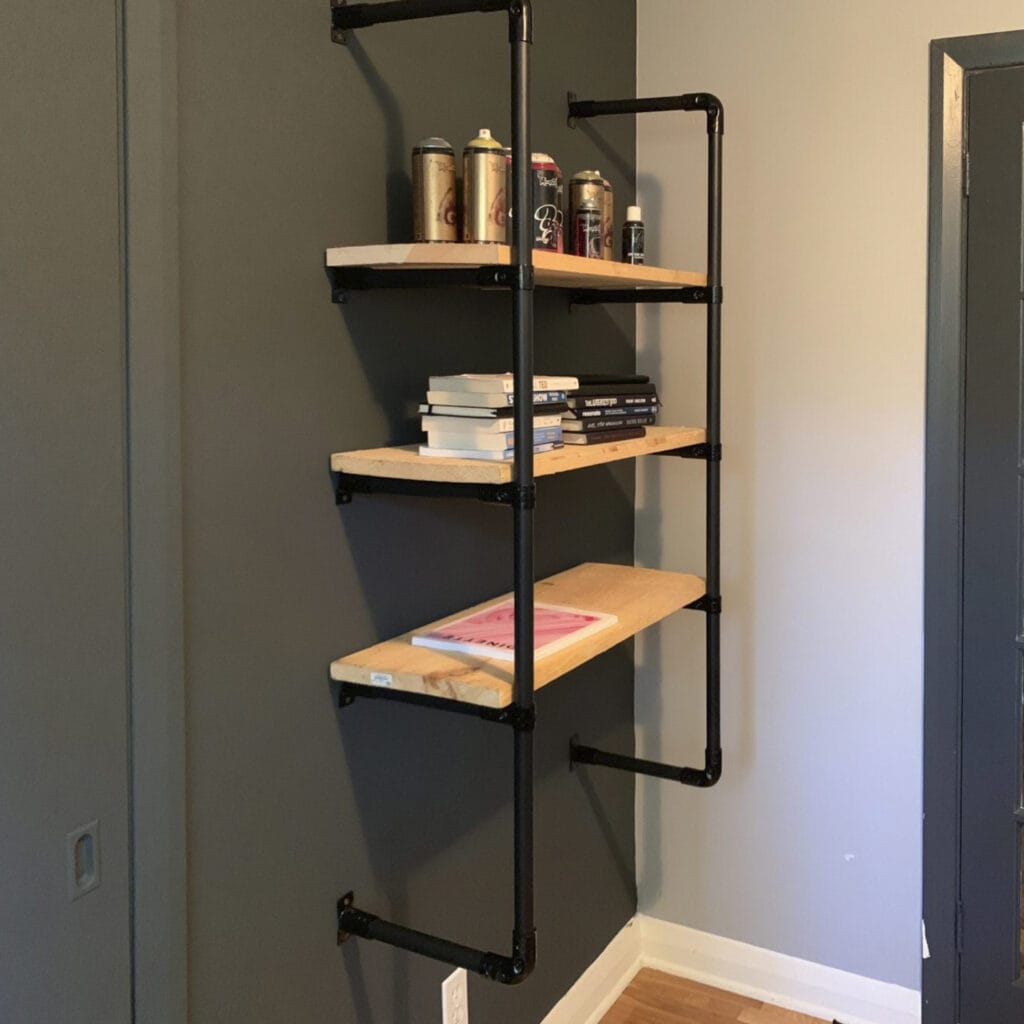 6. Black indoor railings
This blend of industrial aesthetics and rustic charm brings a touch of sophistication and safety to any interior space. Crafted from durable steel, these railings offer not only an eye-catching design but also a robust and secure structure.
These railings provide a seamless transition between spaces while enhancing the overall visual appeal of the interior. With ease of installation being a key feature, homeowners can swiftly incorporate these black indoor railings to elevate their decor and ensure a safe environment for family and guests alike!
7. DIY coffee table
This "infinity" coffee table design elevates its aesthetics to new heights. Topped with a glass surface, the table not only accentuates the intricate pattern below but also imparts an air of elegance and openness.
However, the project offers the flexibility to choose alternative tabletop materials, such as wood or stone, to suit individual preferences and decor styles. By combining artistry with practicality, the DIYer has created a stunning coffee table that is sure to spark conversation and become a cherished centerpiece in any home.
Black pipe projects for outdoors
8. DIY arch
This project highlights the limitless possibilities of bending steel tubes. A true demonstration of creativity and skill, this arch showcases the ingenuity of the DIYer who embarked on this extraordinary endeavor.
With a mastery of tube bending, the maker unlocked a world of design possibilities, resulting in a breathtaking and unique structure.
This DIY arch becomes a striking feature in any setting, whether adorning a garden, framing an entranceway, or defining a special space. Beyond its aesthetic appeal, this project inspires others to embrace the art of bending steel tubes and explore the boundless potential of this versatile material in their own creative endeavors.
9. Black pipe outdoor railings
Crafted from robust black steel pipes, these railings add a touch of modern elegance to the exterior setting. Their sturdy construction ensures durability and longevity, withstanding the elements and providing reliable support for stairs, balconies, decks, or any elevated outdoor areas.
The black finish effortlessly complements various architectural styles, from traditional to industrial, making them a versatile choice for any home!
10. Catio built with tinktube
This pet-friendly innovation combines the concepts of a patio and a cat enclosure! The design offers a safe and stimulating outdoor space for feline companions to explore and enjoy the fresh air without venturing too far from home.
The use of tinktube, a versatile and pet-safe material, ensures the catio is not only durable but also customizable to suit the unique needs of each cat and their owner. With its mesh walls and secure structure, the catio provides a safe environment for cats to bask in the sunlight, observe the world around them, and experience a slice of outdoor freedom in a controlled and protected setting.
This DIY catio is a wonderful way to enrich the lives of beloved pets, giving them a taste of the great outdoors while providing peace of mind to their human caregivers. Embrace this brilliant project and create a purrfect haven for your furry companions to revel in the joys of nature, right in the comfort of your own backyard!
11. Van roof rack with black pipe
This rack redefines versatility and practicality for outdoor enthusiasts and adventurers alike. The custom-made rack offers ample storage space for outdoor gear, such as camping equipment, bikes, and sports gear, allowing for convenient transportation and easy access during road trips and outdoor escapades.
The pipes' sleek black finish adds a touch of modernity to the van's exterior, blending perfectly with various vehicle styles. With the ability to customize the rack's dimensions and layout, it perfectly accommodates the specific needs of the owner, making it an ideal companion for any journey!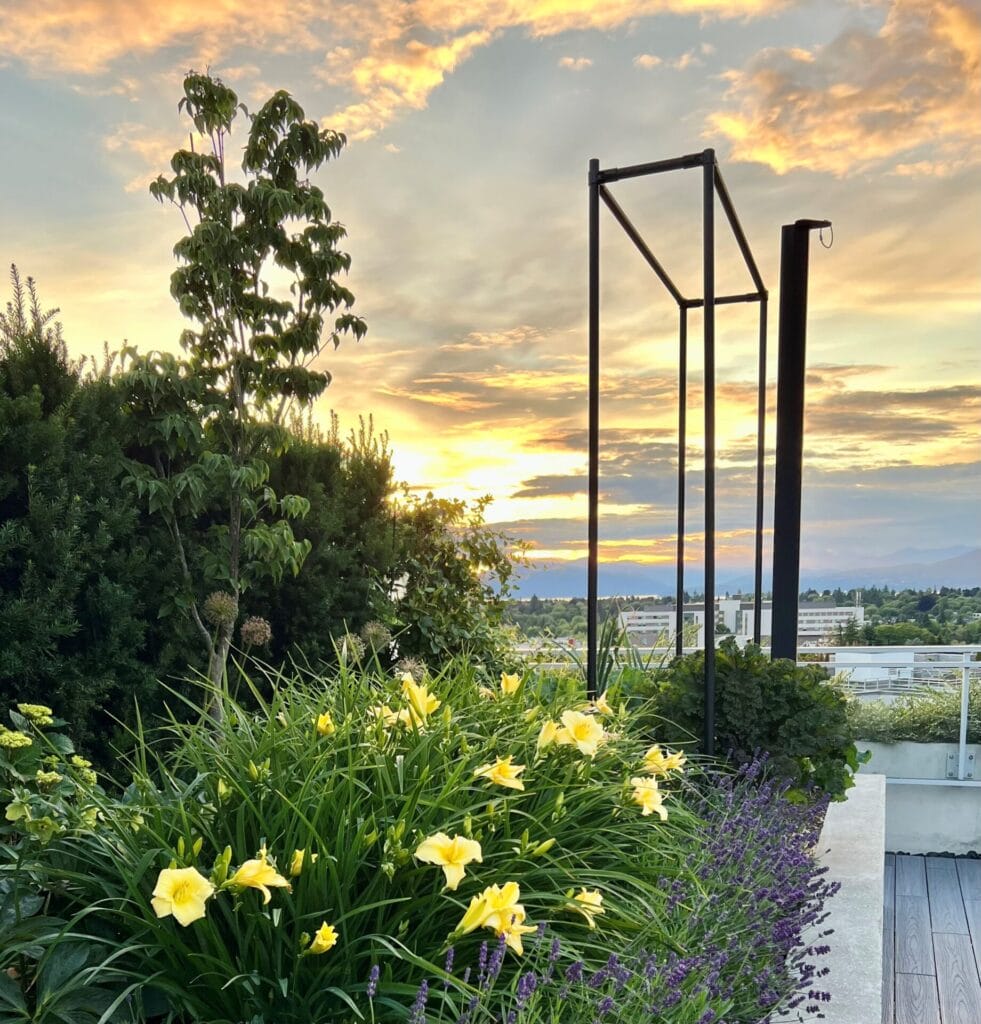 12. Black pipes DIY trellis
This DIY trellis will transform any garden or outdoor space into a captivating green oasis. Crafted with sturdy black pipes, this custom project's design offers reliable support for climbing plants and vines, creating a stunning vertical garden that adds privacy and beauty to the surroundings.
The versatility of black pipes allows for endless possibilities in trellis design, making it easy to adapt and customize according to individual preferences and available space.
Whether adorning a backyard, patio, or balcony, this DIY trellis is a testament to creativity and offers a unique and visually striking way to cultivate a thriving and enchanting garden space.
13. Soccer goal with black pipe fittings
This fantastic example of ingenuity and practicality provides a durable and customizable solution for sports enthusiasts. Assembled with sturdy black pipe fittings, this soccer goal combines strength and versatility.
This robust and stable structure is capable of withstanding intense use and various weather conditions. The project's customizable nature allows for easy adjustments in size and dimensions to meet specific requirements, catering to players of all ages and skill levels.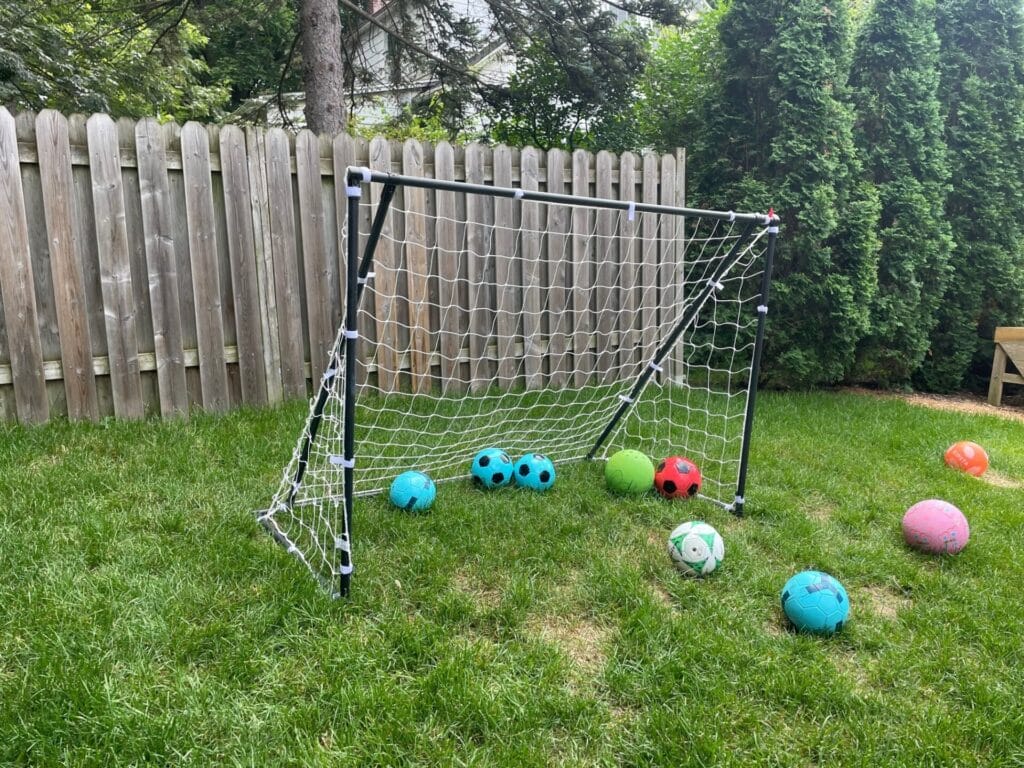 14. Van DIY bed
Created by Elaine and Karine with the expert guidance of Esteban -our technical expert at tinktube- this project is a remarkable example of functional design.
It transforms a van interior into a multi-functional living space, offering both a comfortable bed and a cozy couch. The ingenious folding mechanism allows for seamless conversion between the two configurations, optimizing the use of limited space during both day and night.
Not stopping there, the bed also incorporates cleverly designed storage compartments to keep belongings organized and easily accessible. Elaine and Karine's collaborative effort, coupled with Esteban's technical expertise, resulted in a truly practical and stylish solution for van life.
This DIY bed embodies the spirit of adventure and adaptability, making it an invaluable asset for travelers and nomads seeking to explore the world while enjoying the comforts of a thoughtfully designed home on wheels.
15. DIY hammock stand
This hammock stand provides an idyllic spot to unwind and sway gently in the breeze. It also offers a cost-effective alternative to store-bought options without compromising on quality or functionality.
With a sense of accomplishment in building it with your own hands, you will be able to revel in the serenity of your own private oasis, basking in the joys of relaxation and escape from the stresses of everyday life. Embrace the spirit of creativity and leisure with this delightful addition to any backyard!
Industrial chic: Black pipes redefining DIY aesthetics
In the world of DIY projects, the rise of black pipes as a versatile and sleek material has been nothing short of awe-inspiring. From their humble origins in plumbing and construction, these unassuming metal conduits have evolved into the unsung heroes of industrial creativity and design. As we conclude our journey into the realm of industrial DIY projects, it's evident that black pipes have unlocked a world of possibilities for makers and decorators alike. The marriage of rugged aesthetics and functional appeal has resulted in a treasure trove of ideas that breathe new life into these tubes, transforming them into captivating works of art.
Whether you're a seasoned DIY enthusiast or just embarking on your crafting adventure, the inspirations showcased here are bound to ignite your imagination and kindle the desire to craft something truly extraordinary. So, embrace the raw charm and versatility of black pipes and let your creativity flow, as you embark on your own transformative DIY journey to redefine the boundaries of design and innovation!
Here's what you need to build the perfect firewood rack: a DIY plan!