As we surf the web, we can see that DIY projects are gaining popularity in many spheres of everyday life. Thanks to the versatility and many possibilities provided by custom projects, they're the perfect avenue for creative people looking for solutions or new projects!
tinktube connectors are fully compatible with 3/4″ EMT conduits as well as most of our accessories. Make sure to read our resource page on Building with EMT Conduit before getting started with your project!
---
---
---
3. A custom-made, EMT conduit light fixture
The EMT conduit fixture is very minimalist, but above all very useful, and can be placed above a bedside table, in the bathroom or in the entryway. You will need EMT conduit, a light bulb, a soft rope, rounded connectors and a flat clamp joint set to attach it to the wall.
---
4. An EMT conduit shower curtain rod
In this example, it is suggested to use EMT conduit, usually used in bathroom plumbing, to make a shower curtain rod. Our EMT conduit-compatible connectors and anchors are available on our online store.
---
5. An EMT conduit whiteboard
Home schooling has become a reality for many parents. Stimulate your children's learning with a whiteboard upon which they can write. In addition to the EMT conduit and staples for the board, you'll need our t-connectors.
---
Pipe It Up: 15 Black Pipe DIYs for Stylish Industrial Living
These inspirations will ignite your imagination and spark the desire to craft something truly extraordinary.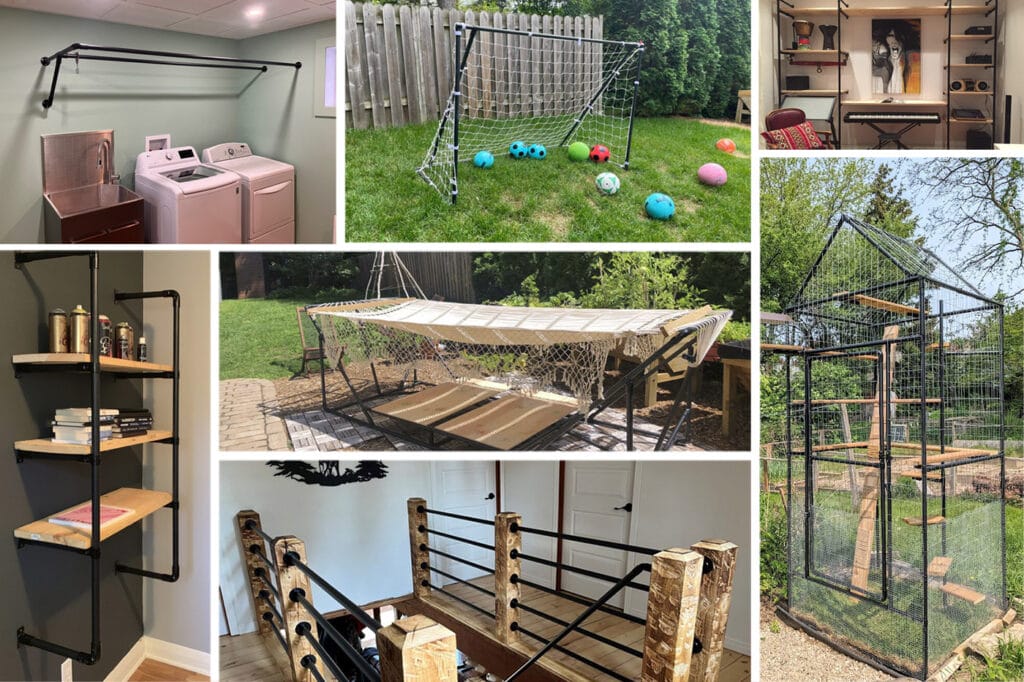 ---
7. An EMT conduit geodesic dome
This ambitious project is made with EMT conduit. This 24-foot dome can be built to store tools or materials, but it can also be used for glamping. You can build this dome from EMT conduit following the 18 steps shown here.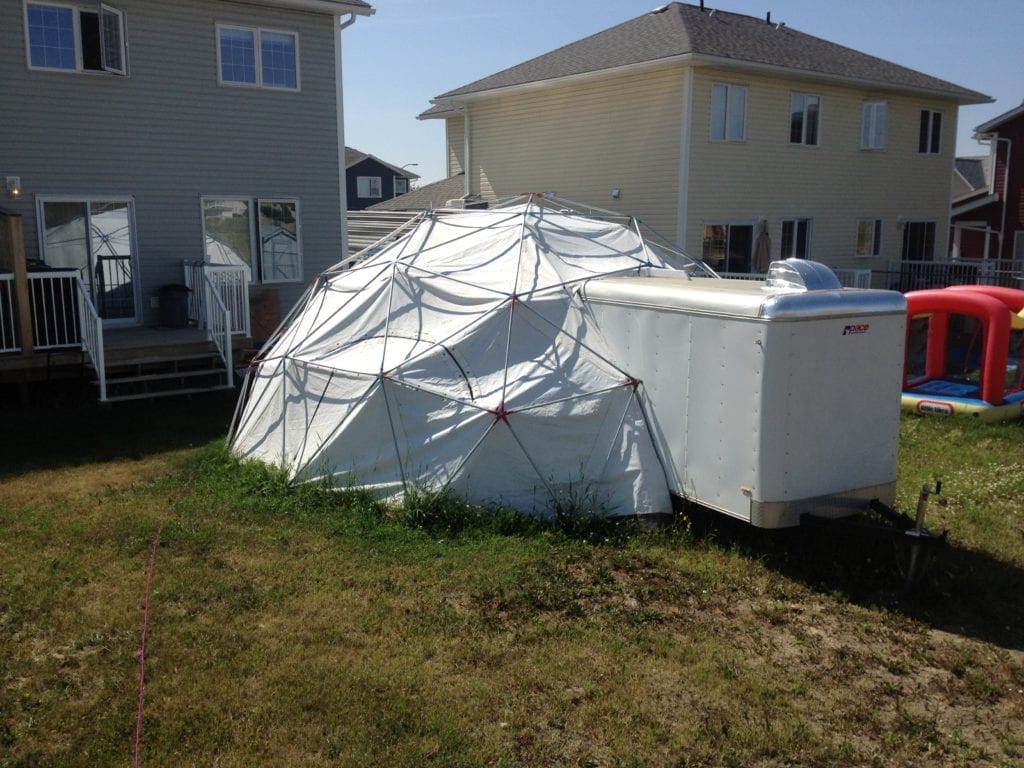 ---
8. EMT conduit garage ski rack
This will become a favorite place to store skis and snowboards in your garage. This storage system is made with EMT conduit and can be used to dry out sports equipment without cluttering your garage!
---
9. EMT conduit garden trellis
You can build a trellis for your tomatoes, cucumbers or any type of climbing plants. It's as easy as pie! This EMT conduit project is compatible with tinktube elbow joints. You can use our wall anchors to attach the trellis to the wall or your garden furniture.
---
10. A custom EMT conduit coffee table
This coffee table has been designed to provide greater versatility to meet the needs of more people. It is mounted on a metal structure and can be adjusted to the desired height. Because T-connectors and EMT conduit are inexpensive, you'll only have to pay a fraction of the cost of new furniture.
---
11. Custom skate rack
Do you have the kind of children who never miss a single hockey or figure skating practice? With this shelving, they can always store their skates in the same place. It's ideal for drying sports equipment, and it can be built at low cost using EMT conduit and tinktube connectors.
---
12. An EMT conduit clothes drying rack
This drying rack is perfect for laundry and can be built with tinktube tubes or EMT conduits. To assemble the tubes, you need to use T-connectors and chrome flat clamp joints.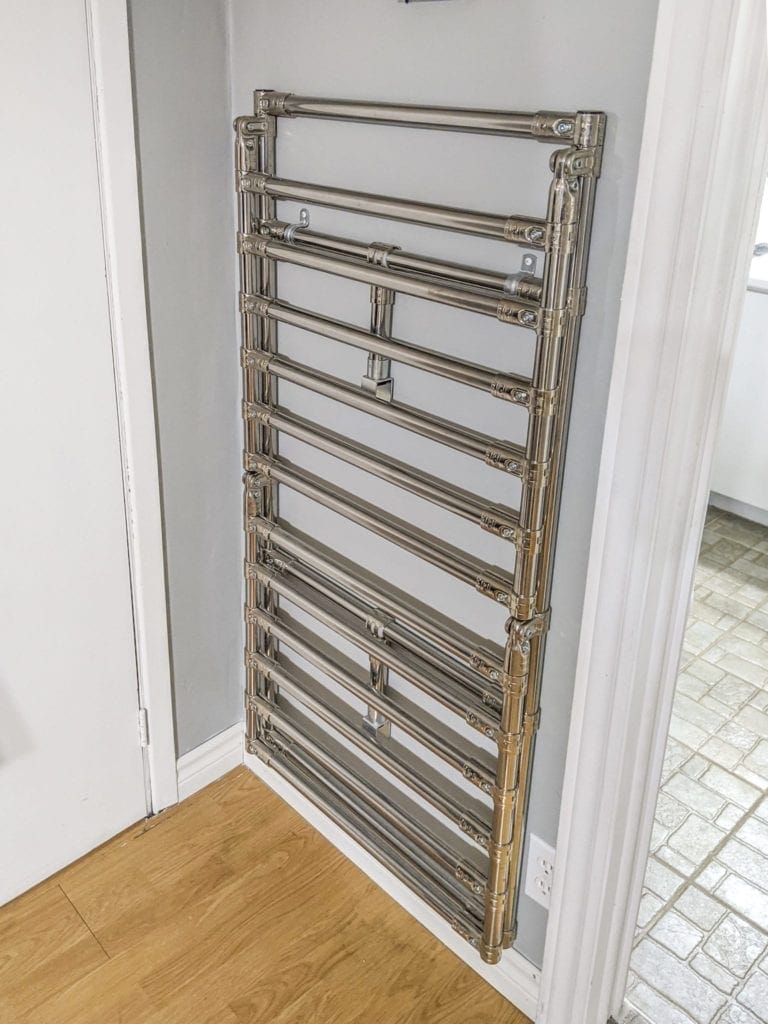 ---
13. Sports equipment storage rack made with tubes
Whether you choose to build your project using tinktube tubes or EMT conduit, the result will be incredible. Our connectors are compatible with both types of tubes, and you can use wall anchors to complete this project. Your home gym will take on a whole new dimension.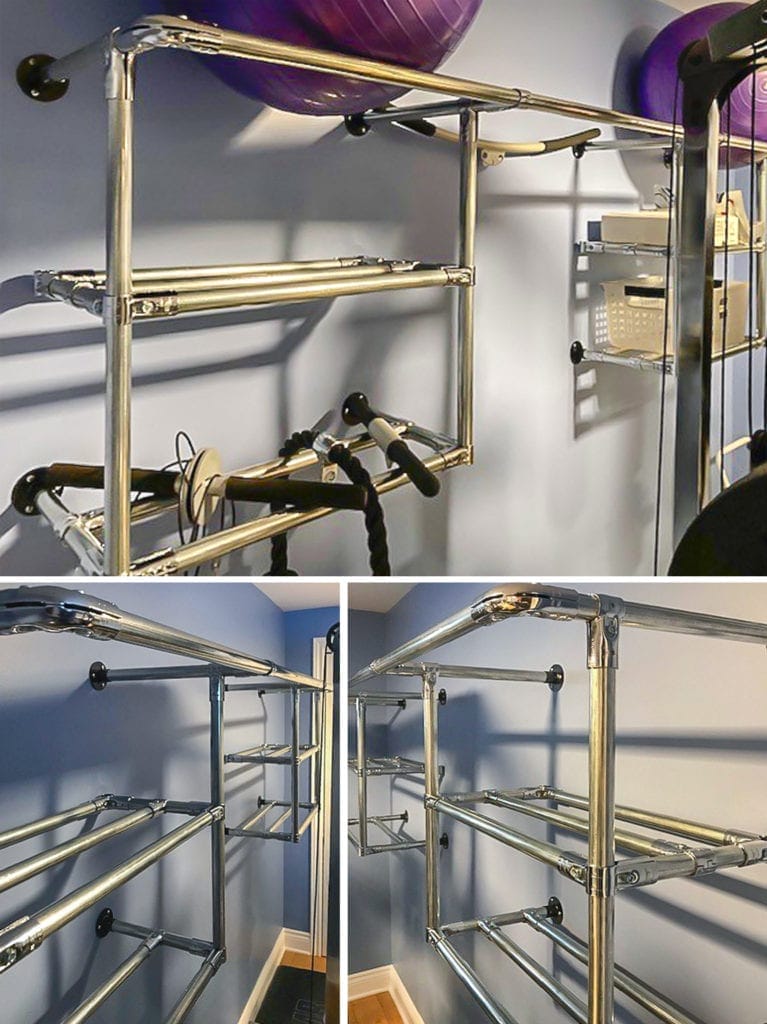 ---