a Story About Huskies, Pipes, and Connectors
Cute dogs alert, tubetinkers.
This story is about Maya, Lezzie and Shadow, 3 lively Siberian-husky sisters and their owner, Gilles, who loves them and gives them anything they need to be happy -yep, they're spoiled to the bone ?. The 3 gals live in Gilles' heated garage, in a comfortable fenced area he built with tinktube pipes and connectors.
You see, on top of being a dog lover, Gilles is also a savvy craftsman who thrives on DIY projects: anything he can build himself instead of buying, he builds!
Build Your Own Dog Park: The Beginning
Gilles' DIY dog fence idea started when he realized he needed a structure he could customize from A to Z: the length and width had to be adapted to fit the specific measurements and characteristics of his garage in order to optimize space, and the height had to be sufficient to prevent his dogs from jumping over the fence. He also wanted to build a door that would be easy to use, since he wanted his pack to be able to run around the whole garage whenever he was there too.
Gilles' Search for the Perfect Tubes and Fittings
After visiting his usual hardware stores, Gilles was defeated: none of the material or premade products available gave him the versatility he needed. He started looking for online stores that could provide him with something different. That's when he discovered tinktube.
Believe it or not, about 6 hours and a few steps later, the fence was built.
Sketching a Plan and Doing the Work
Well used to crafting and a big fan of DIY projects, Gilles didn't need to draw a plan before he started his project. His plan clearly printed in his mind, he started his mission. He wanted to create something both steady and elegant. After a few tries, he designed the perfect dog park/fence/house/dog castle plan!
He then proceeded to do the work:
He cut the tubes using an iron saw he already had in his garage, which basically serves as a big workshop for all his DIY projects;
He fixed the base structure with cement screws directly on the concrete floor using a drill.
He fixed the tubes to the connectors and assembled the whole fence together.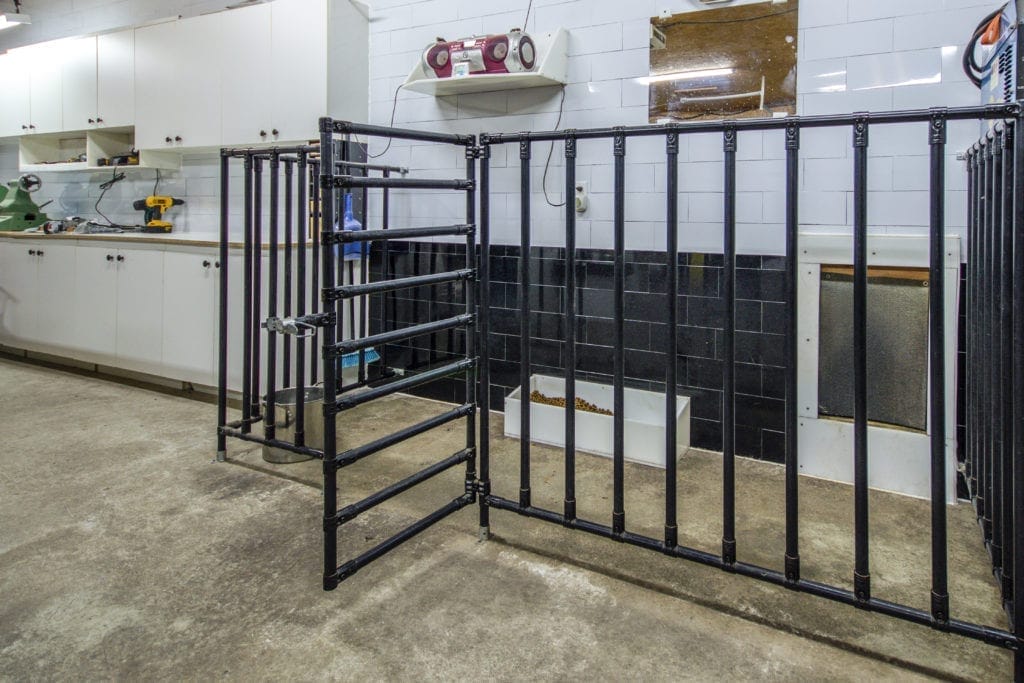 Adapt this project with the tinkpad!
Draw your project with this free printable tool which includes an isometric grid and our best tips to get started.
Final Result: A Perfect, Heavy-Duty, Customized Dog Fence!
The final result is great: the structure is strong and reliable enough to have all three dogs leaning on it when they are especially happy to see Gilles arrive. The steel pipes contribute to the industrial look of the place, which fits perfectly well in a garage.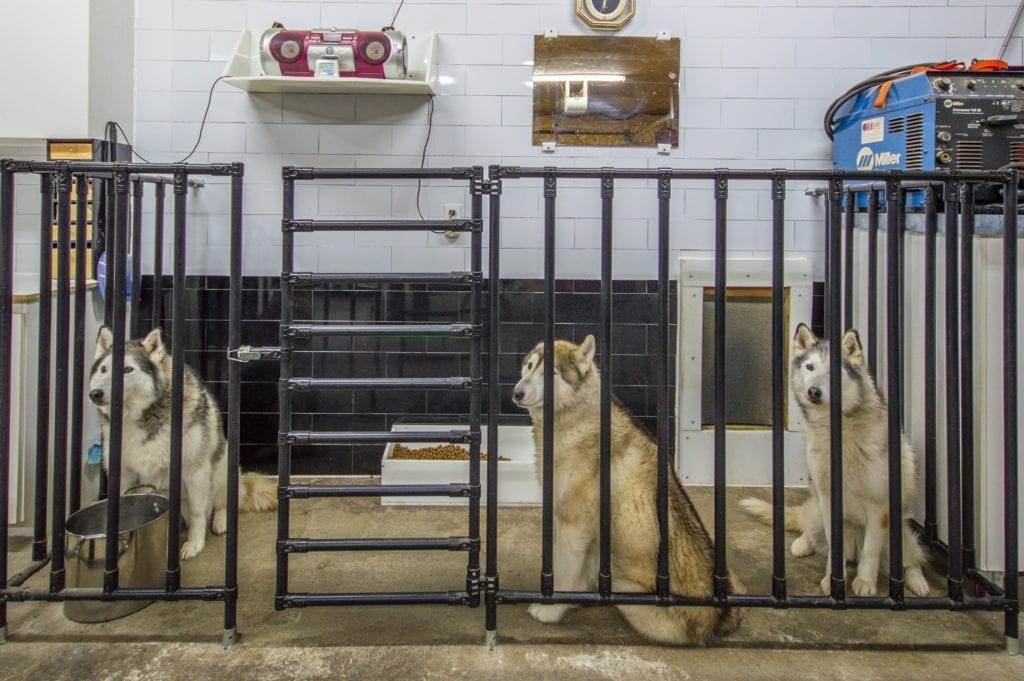 Wrap-Up
Easy to conceptualize and assemble, this heavy-duty dog fence is so sturdy it could serve for even bigger dogs -or as any other type of pets' fence, really.
While this fence was installed in a garage, some people have used the same concept to create a backyard dog park or even a regular fence. For inspiration ideas, see this Pinterest board featuring about 60 DIY dog fence projects!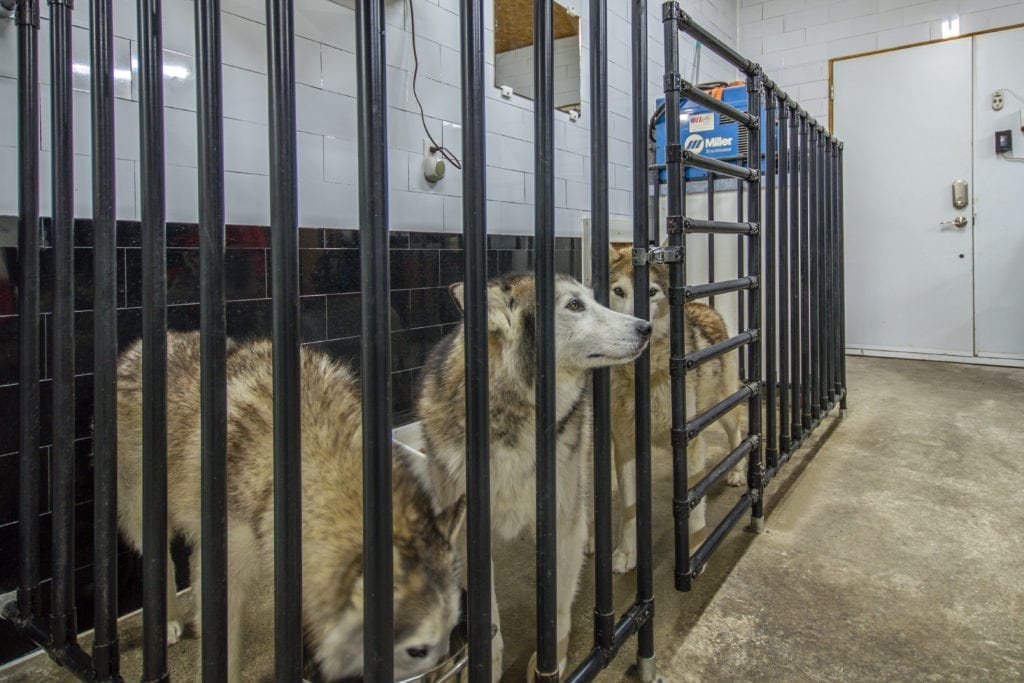 Gilles' Piece of Advice:
If your dogs have a tendency to be gate dashers, you might want to consider creating a double gate. It's a little bit more work, but it'll be worth your while!
The height of the fence is very important: don't underestimate your dog's ability to jump and build your fence a little higher than you originally thought if you want more peace of mind.
If you're still worried your dogs might find a way to escape, especially if you've built an outdoor dog park, you should invest in a coyote roller. It's also a great way to prevent other animals from getting into the park!