Whether you are only discovering all the possibilities that come with growing your own plants and vegetables or you've already been in the game for a while, this DIY greenhouse project will bring a lot of advantages to your farming game!
Building your own pipes and fittings greenhouse comes with great perks:
Being able to adjust the size of the greenhouse to fit the space available in your backyard
Customizing the structures inside the greenhouse according to what you are planning to grow
Using the types of walls you prefer (plastic, glass…)
Adapt our free plan to change the dimensions of the greenhouse if needed. If you need help, feel free to contact us at [email protected] ? You can also send us pictures when you've finished your project! We want to see it!!!
---
1. The parts you'll need
Here are the tubes and fittings you'll need to build this greenhouse. Adjust the quantity to customize your own!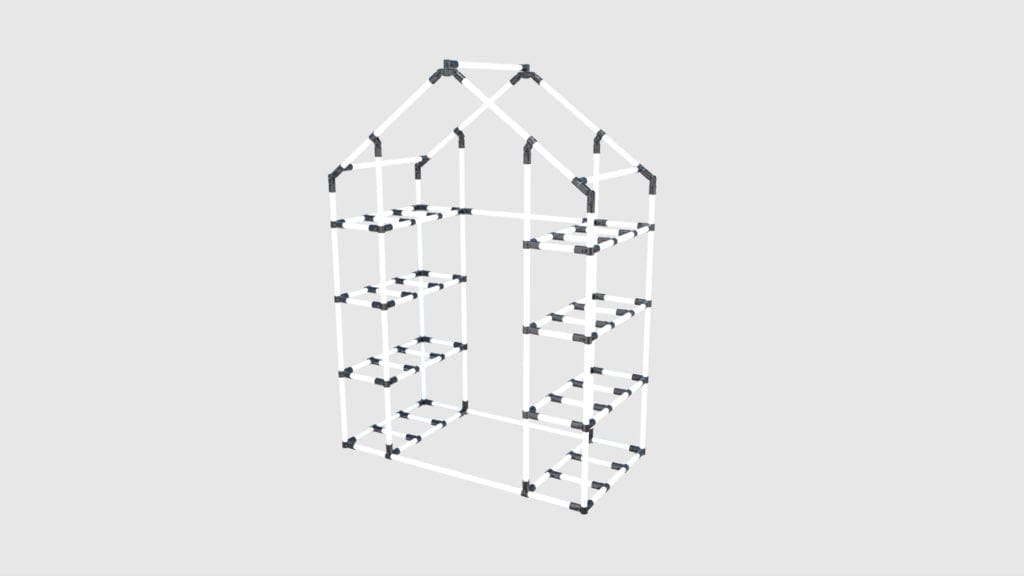 What you'll need:
You will also need polyethylene plastic film to cover the structure. You can buy it at your favorite hardware store or on Amazon.com.
---
2. The cut list
Before you start building your DIY greenhouse, you'll need to cut the pipes. Here is the cut list to build a 56″ X 77″ greenhouse:
| Qty. | Length (inch) | Length (centimeter) |
| --- | --- | --- |
| 4 | 59 1/16″ | 150.02 cm |
| 4 | 54 1/8″ | 137.48 cm |
| 2 | 52″ | 132.08 cm |
| 4 | 29 9/16″ | 75.09 cm |
| 1 | 28 5/8″ | 72.71 cm |
| 1 | 24 15/16″ | 63.34 cm |
| 28 | 8 15/16″ | 22.7 cm |
| 2 | 2 9/16″ | 6.51 cm |
If you don't already have a pipe cutter, get one from our shop here.
---
3. The build (the fun part)
When you've cut all the pipes and gathered all the parts, you're ready to start building your DIY greenhouse.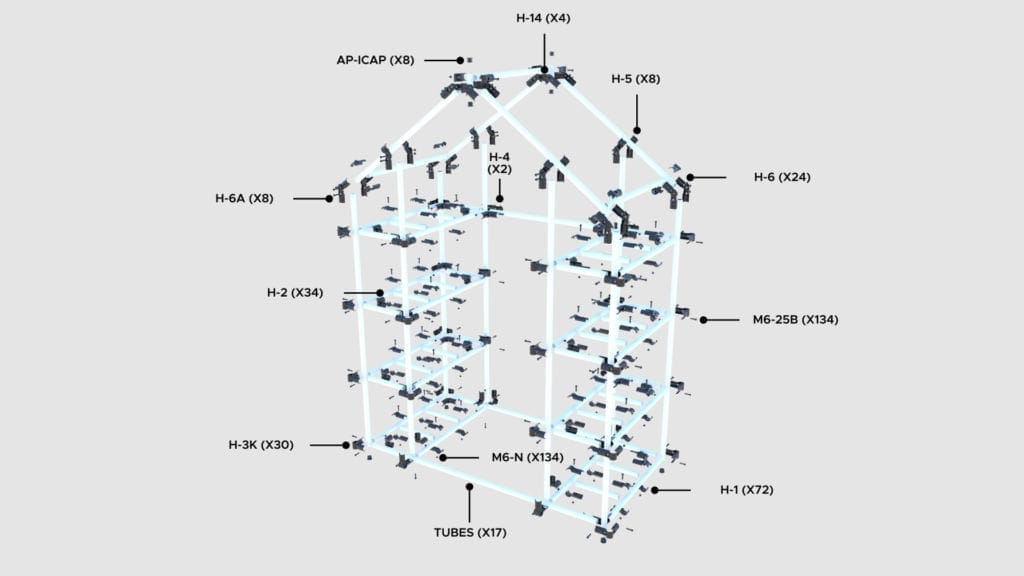 The tinktube joint sets are assembled with bolts that require one of the following tools -you might also have this at home-:
---
4. Lay plastic wrap over the structure
Now that your structure is completed, you can lay plastic wrap over it. You can use magnets and a few shims to attach it to the structure.
---
4. Grow your favorite vegetables
You can now grow a variety of herbs and vegetables despite the temperature changes!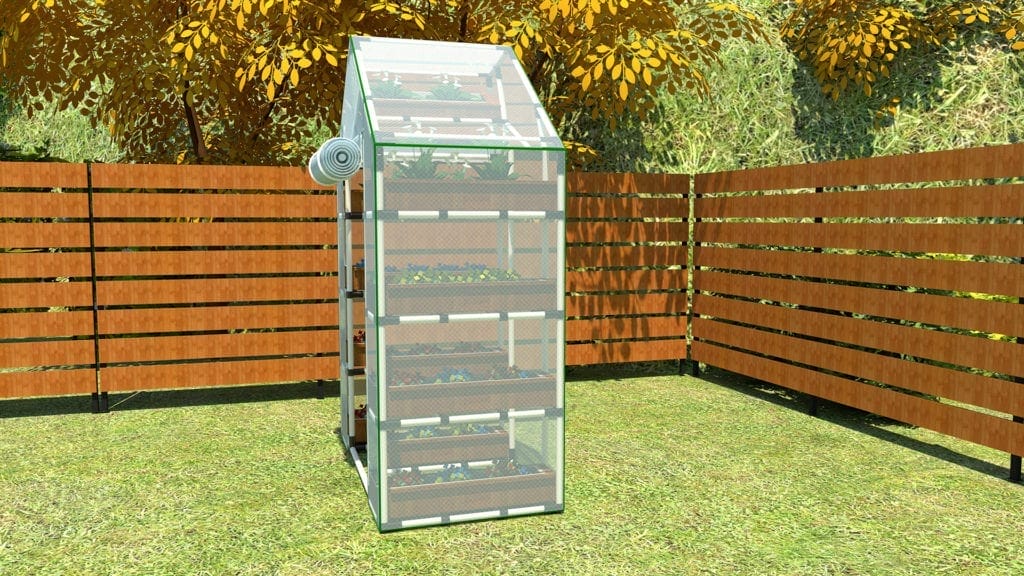 ---
Adapt this project with the tinkpad!
Draw your project with this free printable tool which includes an isometric grid and our best tips to get started.