Ho ho ho! Christmas is perfect for spending time with family! You're looking for DIY Christmas decorations project ideas? We've got you covered!
We thought this project would be a great way to get in the holiday spirit while giving you ideas of activities to do with the people you love!
Get a Christmas tree at home, even if you live in a small apartment!
Choose the color of pipes and fittings that best fit your home decor;
Decorate your tree however you like!
Adapt our free plans to change the dimensions of the tree if needed. If you build a very big tree, PLEASE, send us some pictures: [email protected] 🙂 We want to see it!!!
---
1. The parts you'll need
Make sure you already have the following parts at home: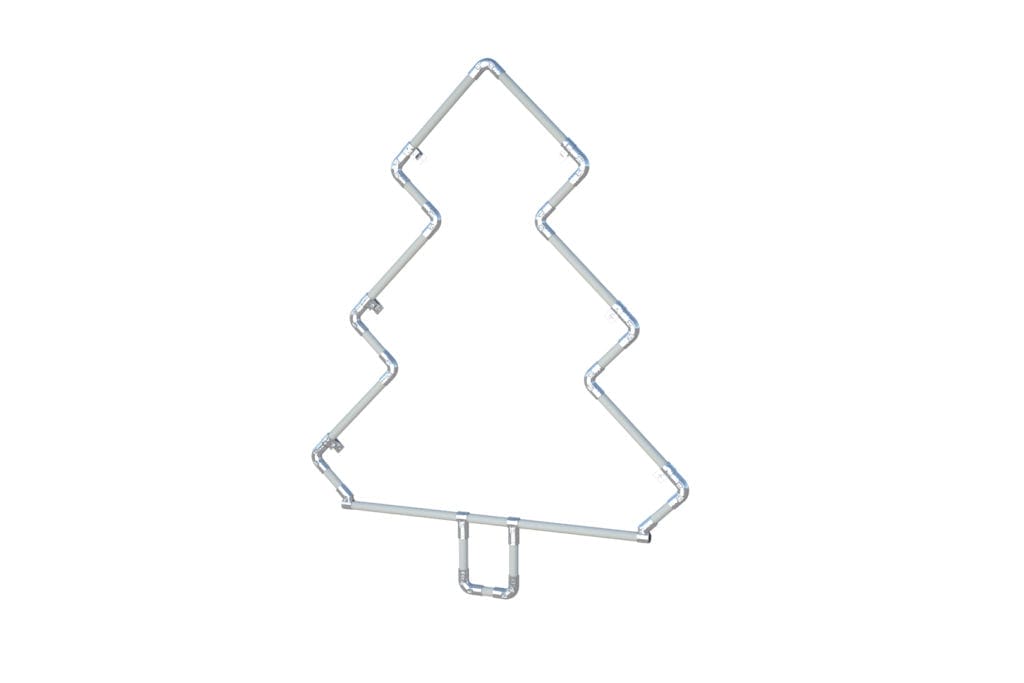 ---
2. The cut list
To make your life easier, here's the cut list to create a 64″ X 48″ (162.56 cm X 121.92 cm) Christmas tree!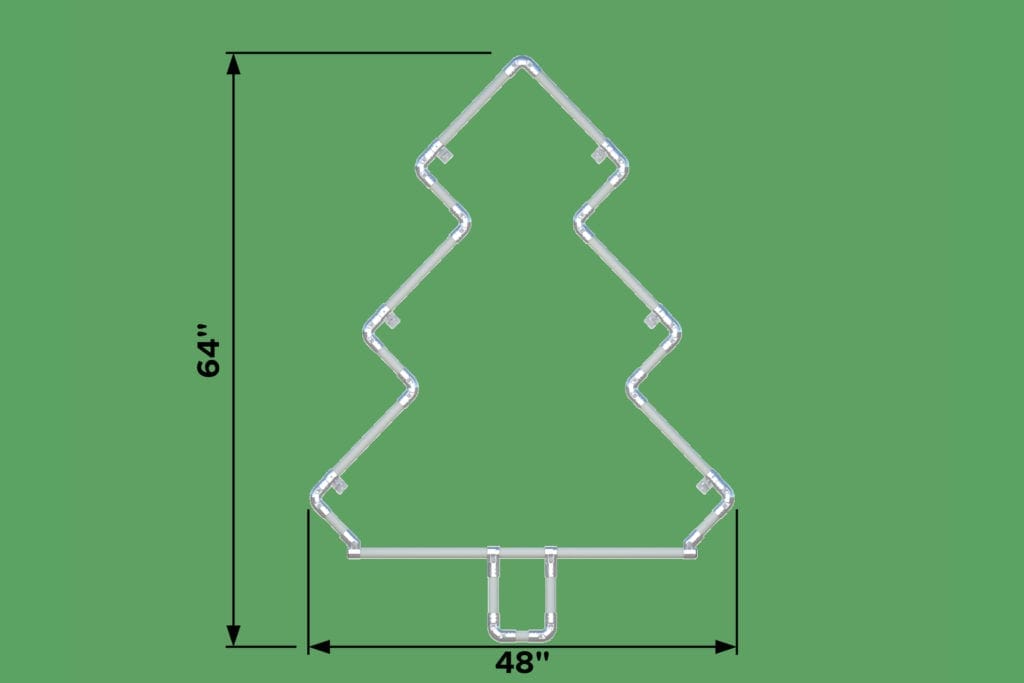 | Qty. | Length (inch) | Length (centimeter) |
| --- | --- | --- |
| 1 | 39″ | 99.06 cm |
| 6 | 14″ | 35.56 cm |
| 2 | 6″ | 15.24 cm |
| 6 | 5″ | 12.7 cm |
| 1 | 3 3/4″ | 9.525 cm |
If you dont already have a pipe cutter, get one from our shop here.
---
3. The build (the fun part)
Now that all the pipes are cut and you've gathered all the connectors, it's time to build!
The tinktube joint sets are assembled with bolts that require one of the following tools -you might also have this at home-:
---
4. Have a merry Christmas
Enjoy this special holiday with friends and family, and make sure to make the most of your DIY Chrismas tree! 😉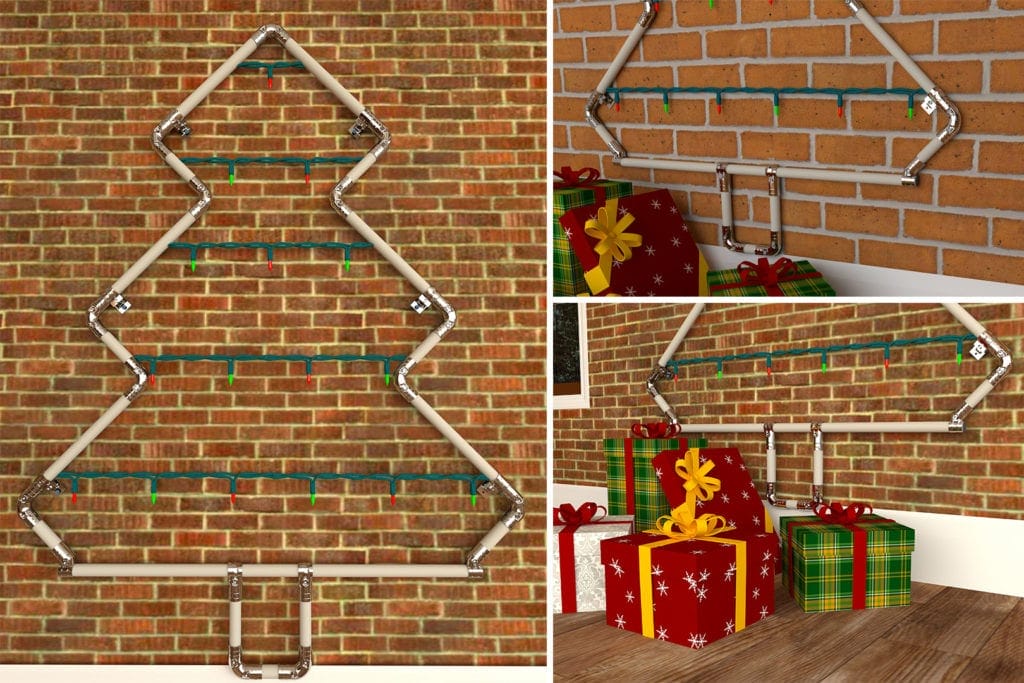 ---
Adapt this project with the tinkpad!
Draw your project with this free printable tool which includes an isometric grid and our best tips to get started.