Keeping a tidy environment is one of the most underrated habits of all times. While your clothes and other personal items may not always be as neatly organized as you'd like, a DIY closet organizer will make it much easier for you to keep up in your everyday life.
With its simple design, this organizer plan is one of our easiest builds! You'll probably have to adapt the dimensions to fit your own environment and choose the right type of surface, depending on what you're planning to use the structure for -a bedroom walk-in, a pantry, a garage…-.
If you decide to build this project, we'd be absolutely thrilled to see some pictures! Please send us your pics at [email protected] and we'll be happy to send you a 10% OFF promo code to thank you!
---
1. The parts you'll need
Before starting to build your DIY closet organizer, make sure you already have the following parts at home:
---
2. The cut list
To make your life easier, here's the cut list to create this DIY closet organizer! Remember: everything is adjustable, so customize it however you need!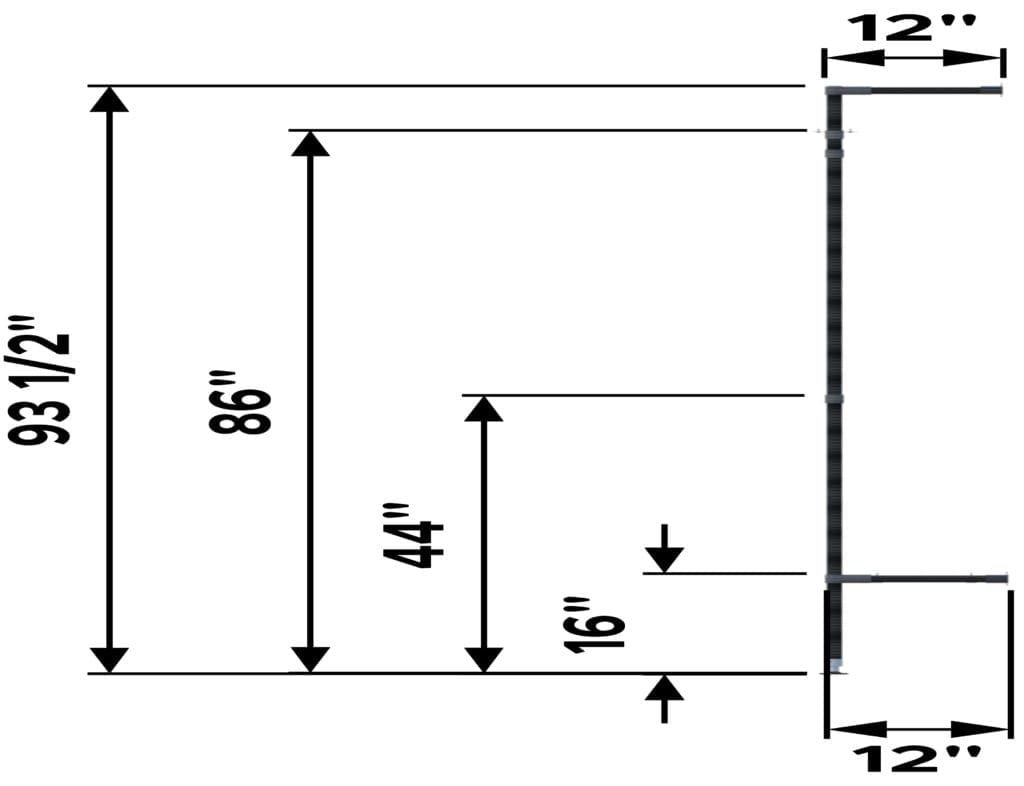 | Qty. | Length (inch) | Length (centimeter) |
| --- | --- | --- |
| 4 | 92″ | 233.68 cm |
| 9 | 30″ | 73.66 cm |
| 8 | 10″ | 25.4 cm |
If you don't already have a pipe cutter, get one from our shop here (you'll need it to cut the pipes, and you'll get to use it again on your next tinktube project)!
---
3. The build (the fun part)
Now that all the pipes are cut and you've gathered all the connectors, you're ready to start building your DIY closet organizer!
You'll get to choose the surfaces you want to add to your organizer. You'll find very interesting choices at your local hardware store like Home Depot or Ace!
The tinktube joint sets are assembled with bolts that require one of the following tools -you might already have this at home-:
---
4. Now… it's time to organize!
Dresses, hats, soup cans, spices or garage tools: whatever you have to store, you are now ready to do so!