This DIY wine rack project is perfect for all the epicurean tubetinkers out there!
Building your own wine bottle rack will not only let you show off your best bottles, it'll also help you organize your collection!
Build a wine bottle rack and choose the best color of tubes to fit your decor;
Make it so it big or small, depending on how many bottles you have to store.
If you decide to build this project, we'd be absolutely thrilled to see some pictures! Please send us your pics at [email protected] and we'll be happy to send you a 10% OFF promo code to thank you!
---
1. The parts you'll need
Below are the fittings and pipes needed to create this wine rack. However, the design can be modified based on the height, length, and depth you would like. Let your creativity run free by adapting this DIY wine rack plan to your own space and needs!
What you'll need:
---
2. The cut list
When you have all the necessary parts in hand, you can start cutting the pipes. Here is the cut list to build a 11 1/2″ X 23 1/2″ wine rack: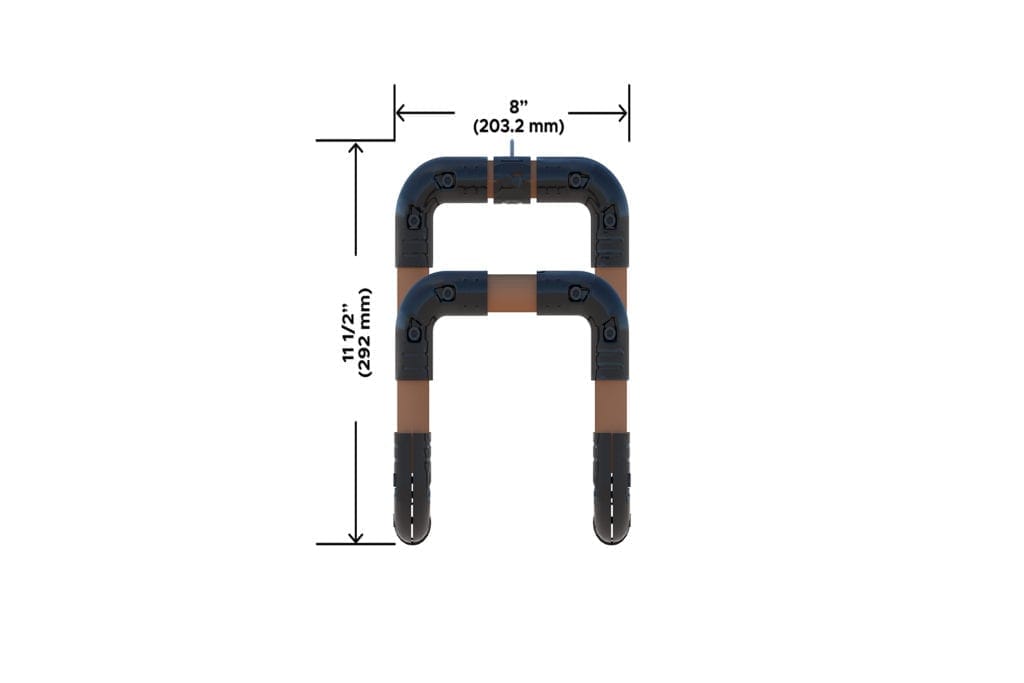 | Qty. | Length (inch) | Length (centimeter) |
| --- | --- | --- |
| 2 | 19 1/2″ | 49.53 cm |
| 4 | 7″ | 17.78 cm |
| 4 | 3 15/16″ | 10 cm |
| 4 | 3 3/4″ | 9.53 cm |
If you don't already have a pipe cutter, get one from our shop here. It will be useful for your next DIY project.
---
3. The build (the fun part)
Now that all the pipes are cut, you can officially start building your wine rack!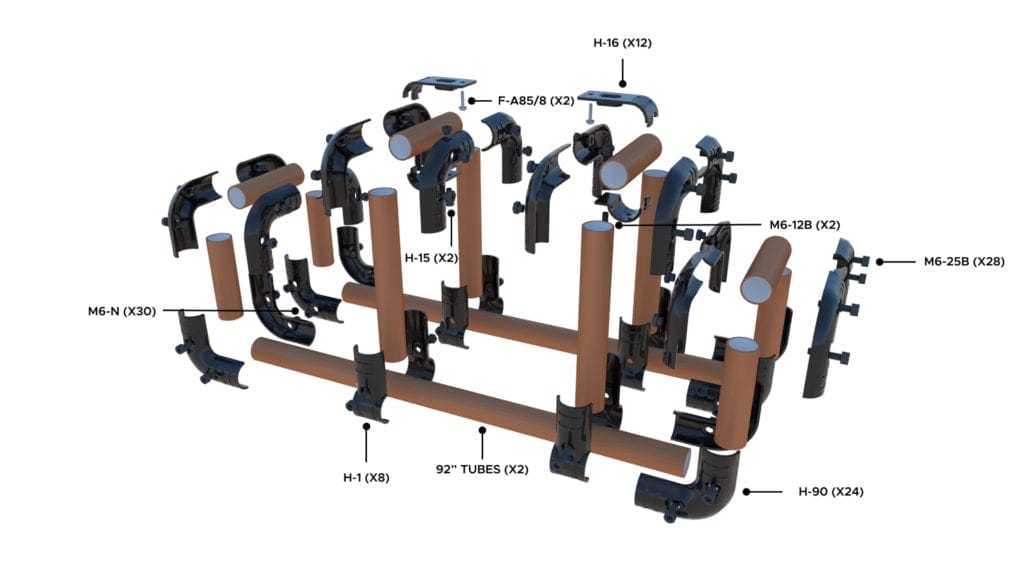 The tinktube joint sets are assembled with bolts that require one of the following tools -you might already have this at home-:
---
4. Showcase your finest bottles!
All wine lovers appreciate having a storage system for their favorite bottles. You can now enjoy yours and be proud to have built it yourself! And we're sure it adds a little something to your decor!
---
Adapt this project with the tinkpad!
Draw your project with this free printable tool which includes an isometric grid and our best tips to get started.