Truck topper racks have gained immense popularity as a means to maximize storage space, secure items during transit, and enhance overall vehicle functionality. What's even more exciting is that a growing number of DIY enthusiasts and resourceful truck owners have taken matters into their own hands by crafting their own truck topper rack. The secret ingredient behind these versatile and tailored storage solutions? Finding the ideal construction material to build a project that's reliable, sturdy and durable.
If you've stumbled upon this article thanks to Google, you are in luck: tinktube is the unsung hero of the DIY vehicle storage world! In this article, we explore the myriad possibilities tinktube presents for creating DIY truck topper racks, including the multitude of applications and advantages of our building system, shedding light on its modularity, durability, customization options, versatility.
Why use a truck topper rack?
Truck owners have always faced the age-old problem of being limited in-bed storage space. Whether you're a professional in need of transporting equipment, an adventure enthusiast, or just someone who wants a more organized truck bed, the truck topper rack is the answer to your prayers. And it's not just about convenience; it's about practicality and increasing your truck's resale value.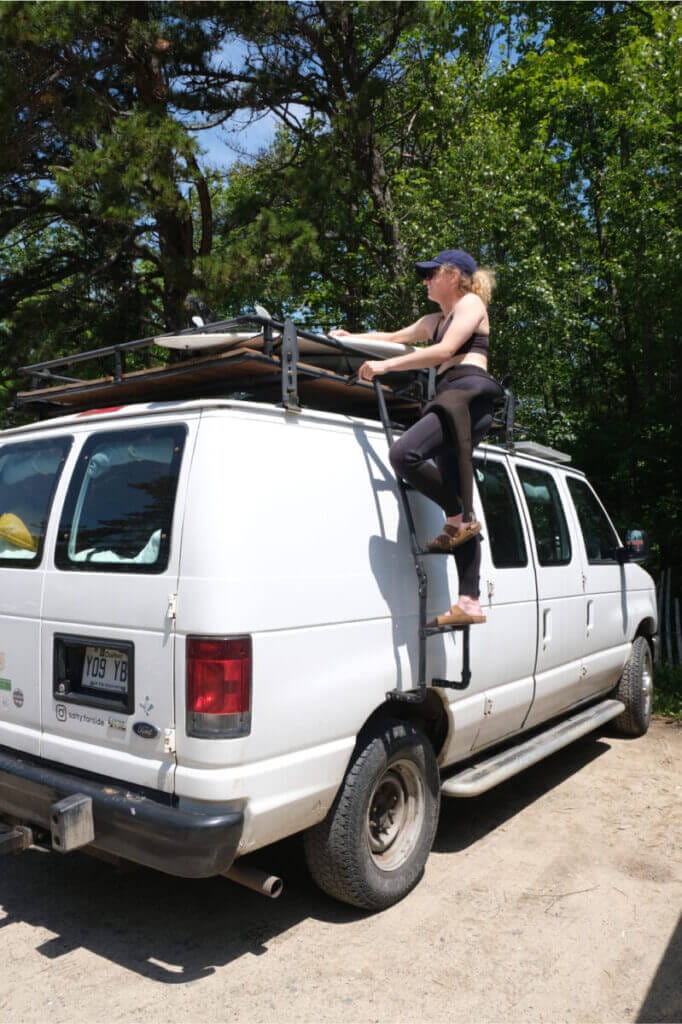 Truck topper racks are incredibly versatile and can serve various purposes:
Bike rack: A truck topper rack can be easily adapted to secure bicycles overhead. This frees up space in the truck bed, allowing you to transport your bikes safely and efficiently. It's perfect for avid cyclists or those looking to take their bikes on outdoor adventures.

Kayak and canoe rack: DIY truck canopy racks are strong and sturdy, making them an excellent choice for safely transporting kayaks and canoes. These racks can be customized to securely hold these watercraft, enabling you to explore different water bodies without the need for a separate trailer.

Ladder rack: For professionals in trades like construction, painting, or carpentry, a truck topper rack can function as a reliable ladder rack. It allows you to transport ladders and other long, heavy equipment securely, ensuring that you have all the tools you need for the job at your disposal.

Storage solutions: Truck topper racks aren't limited to specific uses. They can be configured to create additional storage compartments or shelves. This provides a convenient way to organize and transport various items, from camping gear to tools, keeping them neatly tucked away above the truck bed.

Camping gear rack: If you're an avid camper, custom truck bed solutions can be shaped into the ultimate camping gear rack. Attachments and hooks can be added to carry items like tents, sleeping bags, camp chairs, and even firewood. This ensures that you have everything you need for a great outdoor adventure right on your truck.
Why tinktube is the ultimate choice for vehicle overhead storage:
How can tinktube revolutionize your truck storage solutions?
Modularity: tinktube is designed with modularity in mind, offering you an easy and flexible way to create a customized rack for your truck. You can piece together different components, allowing you to build racks in various configurations to suit your specific needs.
Durability: tinktube is built to last. Crafted from high-quality steel pipes and connectors, its materials are robust and engineered for longevity, ensuring your tinktube rack designs will serve you well for years to come.
Customization: Unlike generic commercial options, tinktube provides the freedom to design your rack to your exact specifications. This means your truck topper rack can be tailored precisely to fit your gear and lifestyle.
Versatility: tinktube's design flexibility enables it to support a wide range of items. Whether you need a bike rack, a kayak and canoe rack, a ladder rack, or simple storage solutions, tinktube can handle it all.
Examples of different truck topper racks builds with tinktube
Building a bike rack with tinktube
tinktube's versatility allows you to securely hold bicycles overhead, freeing up valuable truck bed space for other gear and cargo. When building a bike rack, consider the type of bikes you own, the available space, and any future additions to your collection. Whether you're a serious cyclist or just need a space-saving storage solution, a custom-built bike rack can be a practical and enjoyable DIY project.
Building a custom bike rack comes with numerous benefits:
Customized size and features: You can design the rack to perfectly fit the available space, whether it's in your garage, on your patio, or in a specific storage area. This ensures efficient use of space and a clean, organized look. You can add custom features to your rack, such as hooks for helmets or shelves for bike accessories, to make it even more functional.
Tailored dimensions: Building your bike rack allows you to tailor it to the specific dimensions of your bikes. You can consider the wheelbase, handlebar width, and frame size to ensure that all your bikes fit securely and without overcrowding.
Optimized storage and space optimization: By customizing your rack, you can maximize the number of bikes it can hold while still providing easy access to each one. This helps keep your bikes organized and easily accessible.
Adaptability: As your bike collection grows or changes over time, you can easily modify your custom rack to accommodate new bikes. This adaptability is particularly useful for avid cyclists who acquire different types of bikes or simply need more storage space.
Cost-effective: Building your own bike rack can often be more cost-effective than buying pre-made racks, especially if you have the necessary tools and materials on hand.
Kayak and canoe rack ideas
tinktube's strength comes to the forefront when supporting heavier items like watercraft. Your precious kayaks and canoes are in safe hands with tinktube. Building your own kayak rack or creating a canoe rack with your own hands can be a rewarding experience. It allows you to develop new skills, unleash your creativity, and take pride in your accomplishment!
Here are the key steps to build your very own kayak or canoe rack using tinktube:
Gather your materials: Start by collecting all the materials you'll need for this project. The primary components are tinktube pipes and connectors, which are readily available at most hardware stores. Make sure to choose the appropriate size and length of pipes and connectors according to the number of kayaks or canoes you plan to store and the available space.
Design your rack: Before diving into the construction, take some time to plan your rack's design. Consider the dimensions of your watercraft, available space, and any specific features you want to incorporate. Sketch out a rough blueprint or use a 3D design software to visualize your rack's layout. This step will help you determine the number of pipes and connectors needed.
Cut and assemble the pipes: Using a pipe cutter, trim the tinktube pipes to the desired lengths based on your design. Ensure that all cuts are precise to create a sturdy and stable structure. With tinktube connectors, easily join the pipes together as per your design, creating the frame of the rack. Make sure to double-check your measurements and ensure that the rack is level and square.
Truck topper rack for storage solutions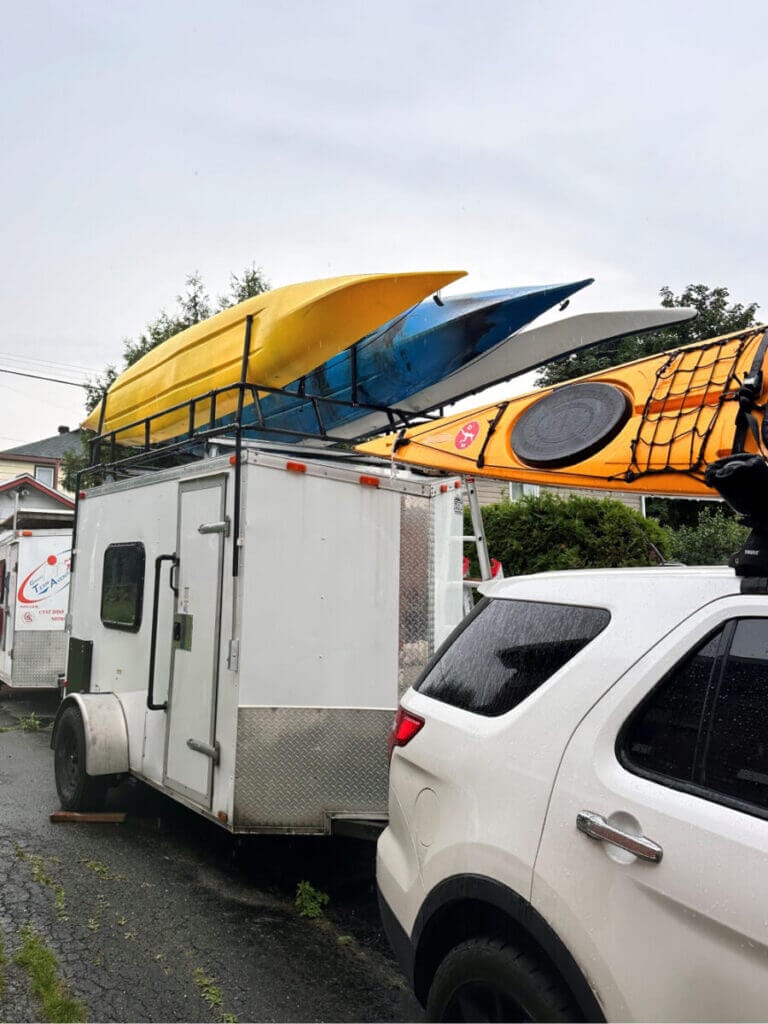 Building a DIY truck topper rack using steel pipes and connectors can be a rewarding project that enhances the storage capacity of your vehicle. To ensure a successful endeavor, there are several essential elements to consider:
Design: Consider what you need to store, the size of your truck topper, and the weight capacity required.
Weight capacity: Determine the maximum weight your DIY rack needs to support. This will help you ensure the safety and stability of your rack. Also, ensure that the load is distributed evenly across the rack to prevent sagging and imbalance. Proper weight distribution helps maintain the integrity of your truck topper.
Attachment points: Assess the available attachment points on your truck topper. Always prioritize safety when building your truck topper rack; make sure all connections are secure.
Weather resistance: Depending on your location, consider the weather conditions your DIY rack will face.
Transportability: Think about how easily the rack can be assembled and disassembled. This is important if you need to transport larger items that require the removal of the rack.
Aerodynamics: Consider how the rack may affect the aerodynamics of your vehicle. Proper design can reduce wind resistance and improve fuel efficiency.
Legal regulations: Be aware of any legal regulations related to roof racks in your area, such as maximum height and weight restrictions. Complying with these regulations is essential to avoid fines and ensure your safety on the road.
Cost: Calculate the cost of materials, tools, and any additional accessories. Building a DIY truck topper rack can be cost-effective, but it's essential to stay within your budget.
Future modifications: Plan for possible future modifications or additions to your rack. Ensuring flexibility in your design can save you time and effort down the road.
Thule rack replacement
tinktube proves to be a more affordable and customizable alternative to renowned brands like Thule, offering the same quality without breaking the bank.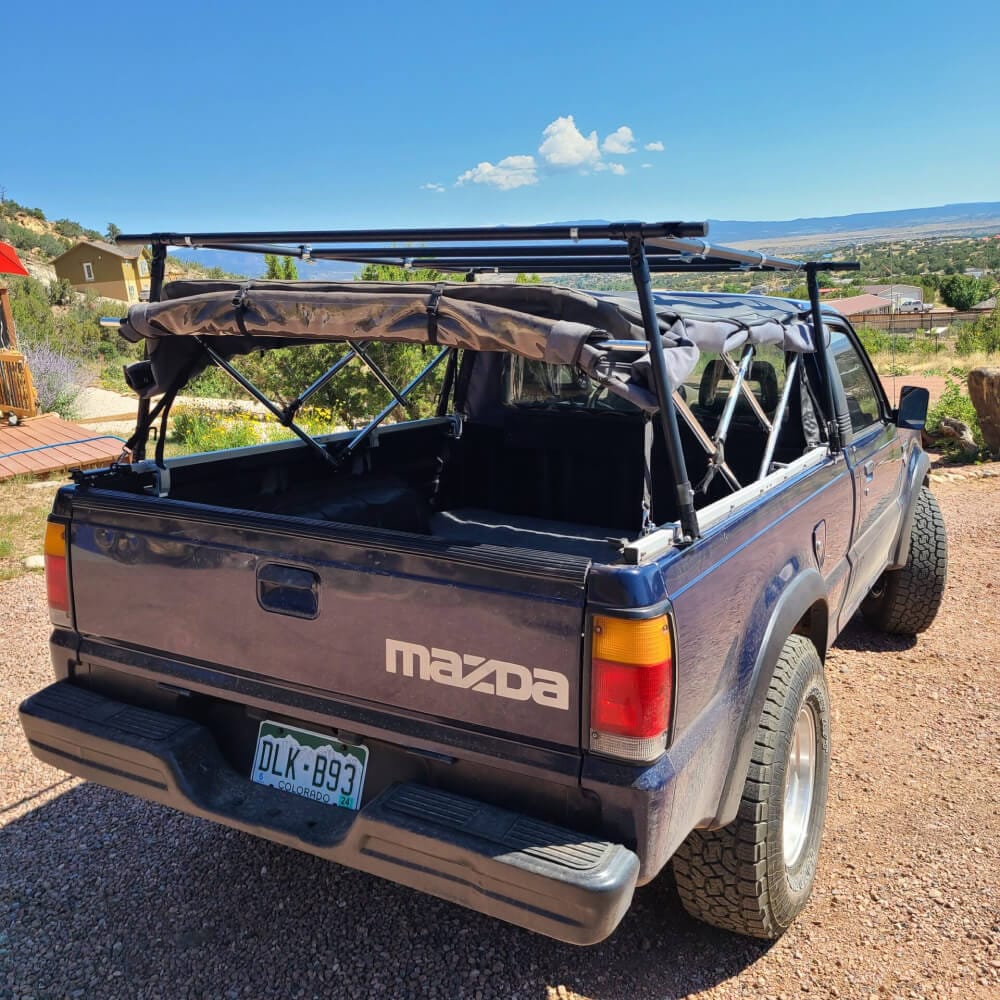 Building a DIY Thule rack alternative means that you will not have to spend as much as if you'd chosen to buy a pre-fabricated rack. For those considering a similar endeavor, you will need the following products:
Black T-connector fitting sets (HJ-1). The sets include all the components necessary to assemble the connectors.
Elbow black connector sets (HJ-90). This ensemble also includes two H-90 units, two M6-25B bolts, and two M6-N nuts.
The necessary tools to built anything with tinktube's materials are straightforward:
A T-CUTTER, optimized for 28 mm steel pipes (also suitable for EMT conduit).
A T-HANDLE wrench, which enables rapid wrench rotation while offering sufficient leverage and torque for a multitude of constructions.
Maximizing storage with tinktube: crafting your ideal DIY truck topper rack
Truck topper racks have become a go-to solution for individuals seeking to optimize their storage space, secure items during transit, and elevate the overall functionality of their vehicles. What's even more exciting is the growing trend of DIY enthusiasts and resourceful truck owners who are taking matters into their own hands to craft their personalized truck topper racks.
The key ingredient behind these versatile and tailored storage solutions? It all starts with finding the ideal construction material for a project that's reliable, sturdy, and durable.
Here's what you need to build the perfect firewood rack: a DIY plan!