You've got the freedom vanlife brings, you've got a map that can lead you anywhere, all you need now is a DIY canopy for your van to protect yourself from the sun and the rain when enjoying the outdoors? We've got you covered!
If you decide to build this project, we'd be absolutely thrilled to see some pictures! Please send us your pics at [email protected] and we'll be happy to send you a 10% OFF promo code to thank you! This free plan includes all the instructions you need to build your project or adapt it however you want. You can then buy all the parts online, including the few tools you'll need to cut the pipes and assemble the fittings. Let the fun begin!
---
1. The parts you'll need
Important: The following parts to build your DIY canopy are not sold on our online store. You'll find them easily online or at your local stores: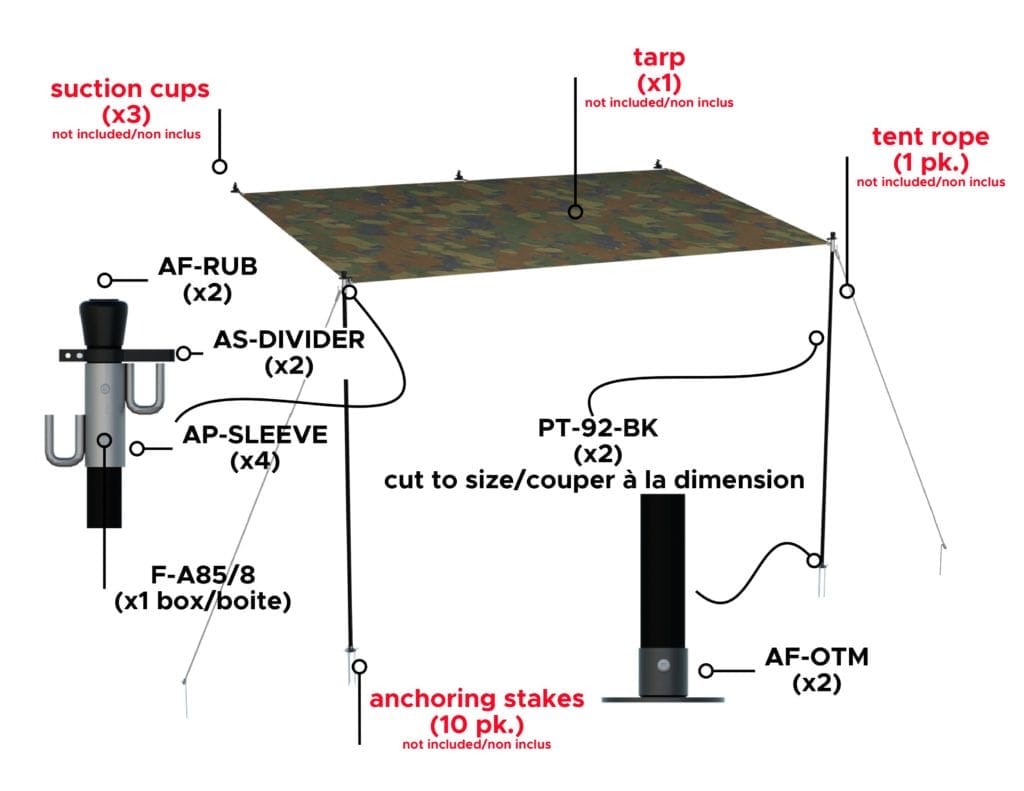 The parts to buy at tinktube:
---
2. The cut list
You'll use 2 full tubes for this DIY canopy project, so good news: you won't have any tubes to cut!
---
3. The build (the fun part)
Now that all the pipes are cut and you've gathered all the connectors, you're ready to start building your DIY canopy!
The tinktube joint sets are assembled with bolts that require one of the following tools -you might already have this at home-:
---
4. Now… Enjoy the outdoors!
Get ready to enjoy the outdoors : read, listen to music and enjoy the scenery… wherever you are!
And once your canopy is built…
To help vanlifers in their van conversion projects, we've prepared a complete guide where you'll find useful information on all things van-related! Interested?