Vanning is one of the fastest-growing way of life these days! People who choose a vanlife travel around in a small van or truck that has been fitted out with living accommodations. Vanning is often associated with freedom, traveling and discovery! There are various ways to adapt a van for vanlife, and tinktube is a perfect option for people looking to build a sofa bed, counters monitor holders, bunk beds… or a DIY van shower!
By the way, you'll want to read this post until you reach the 4th step: we're working hard to build the community and giving out promo codes, all you have to do is share some pics of your projects with us!
---
1. The parts you'll need
Important: The following parts are not sold on our online store. You'll find them easily online or at your local stores:
Shower curtain;
Wood for the shower floor.
The parts to buy at tinktube (for the first section):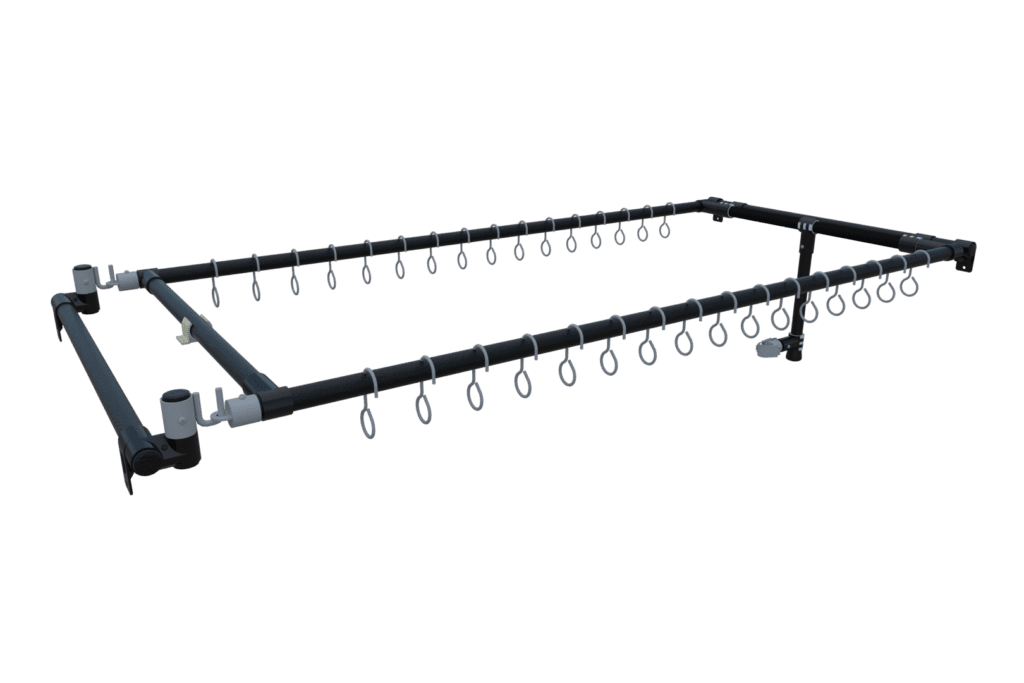 Parts to buy at tinktube (for the lower section):
---
2. The cut list
To make your life easier, here's the cut list to create this DIY van shower! Remember: everything is adjustable, so customize it however you need. If you don't already have a pipe cutter, get one from our shop here (you'll need it to cut the pipes, and you'll be able to use it again on your next tinktube projects)!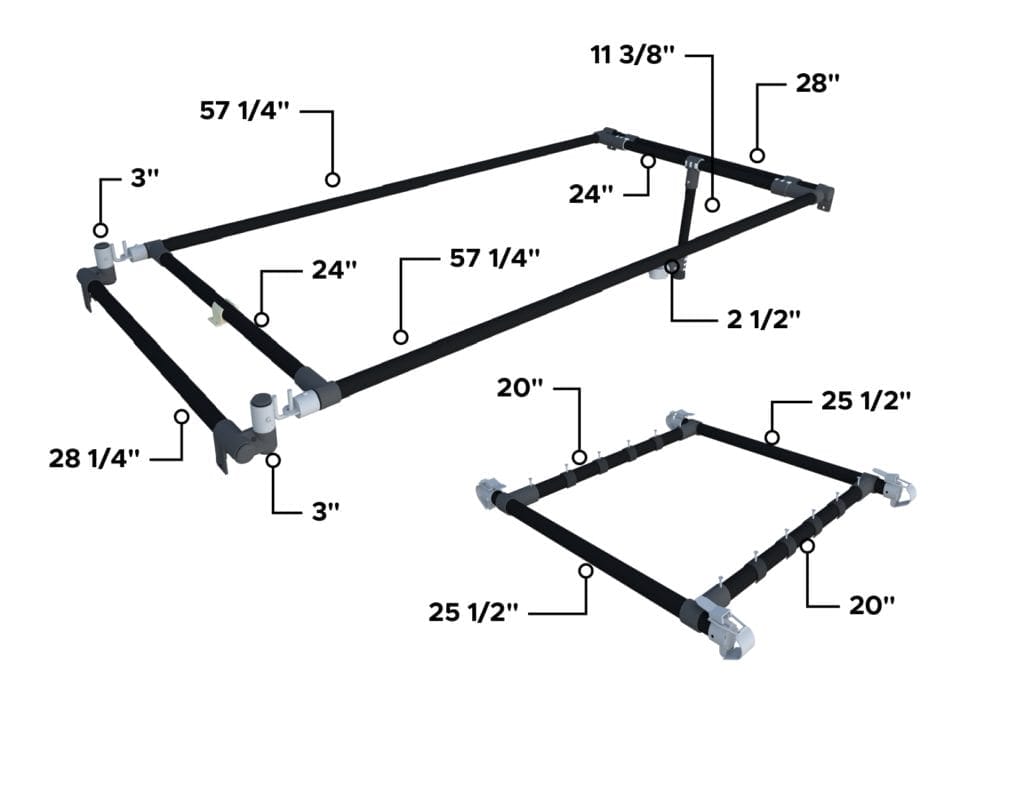 | Qty. | Length (inch) | Length (centimeter) |
| --- | --- | --- |
| 2 | 58″ | 147.32 cm |
| 1 | 28 1/4″ | 71.75 cm |
| 1 | 28″ | 71.12 cm |
| 2 | 25 1/2″ | 64.77 cm |
| 2 | 24″ | 60.96 cm |
| 2 | 20″ | 50.8 cm |
| 1 | 11 3/8″ | 28.89 cm |
| 2 | 3″ | 7.62 cm |
| 1 | 2 1/2″ | 6.35 cm |
---
3. The build (the fun part)
Now that all the pipes are cut and you've gathered all the connectors, you're ready to start building your project!
The tinktube joint sets are assembled with bolts that require one of the following tools -you might already have this at home-:
---
4. Now… Grab your biodegradable soap and hit the road!
All you need is a GPS or a map, a good soap and you're good to go!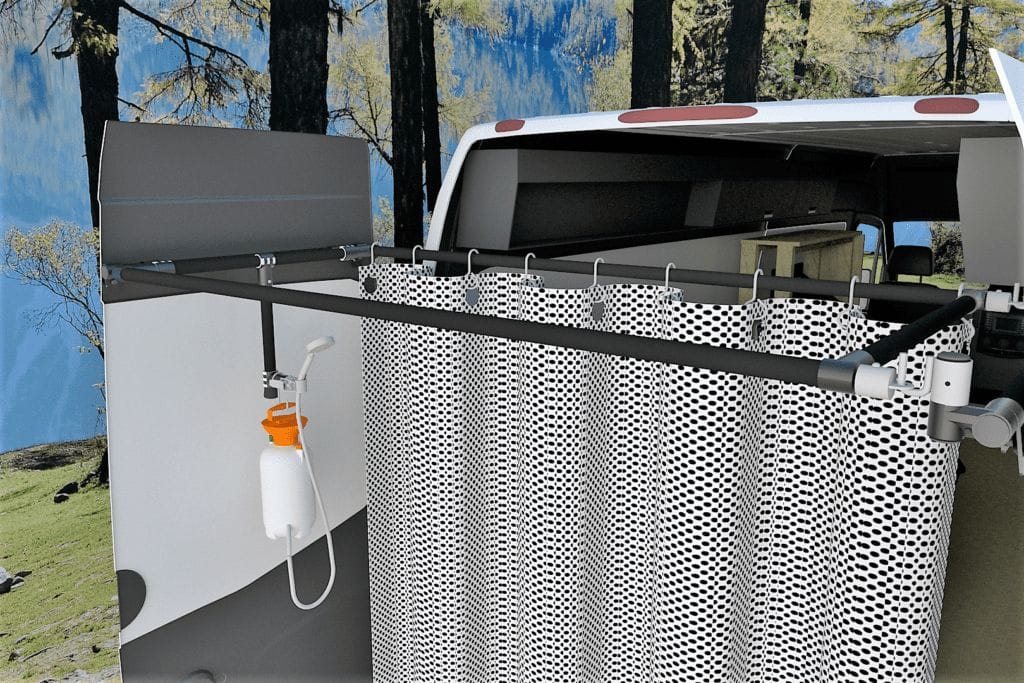 If you decide to build this project, we'd be absolutely thrilled to see some pictures! Please send us your pics at [email protected] and we'll be happy to send you a 10% OFF promo code to thank you! This free plan includes all the instructions you need to build your project or adapt it however you want. You can then buy all the parts online, including the few tools you'll need to cut the pipes and assemble the fittings. Let the fun begin!