Organizing your clothes and accessories can be complicated when you lack space in your closet, even more so if you don't have a closet at all! This DIY clothing rack will make it much easier for you to organize your clothes. You'll even be able to move it around easily if needed, thanks to the wheels!
With its simple design, this rack is pretty easy to build! You can either adapt the dimensions to fit your own environment or keep the exact plan. You'll also be able to choose the color of the tubes and fittings to make sure it fits your home decor.
If you decide to build this project, we'd be absolutely thrilled to see some pictures! Please send us your pics at [email protected] and we'll be happy to send you a 10% OFF promo code to thank you!
---
1. The parts you'll need
Before starting to build your DIY clothing rack, make sure you already have the following parts at home:
---
2. The cut list
To make your life easier, here's the cut list to create this DIY clothing rack on wheels! Remember: everything is adjustable, so customize it however you need!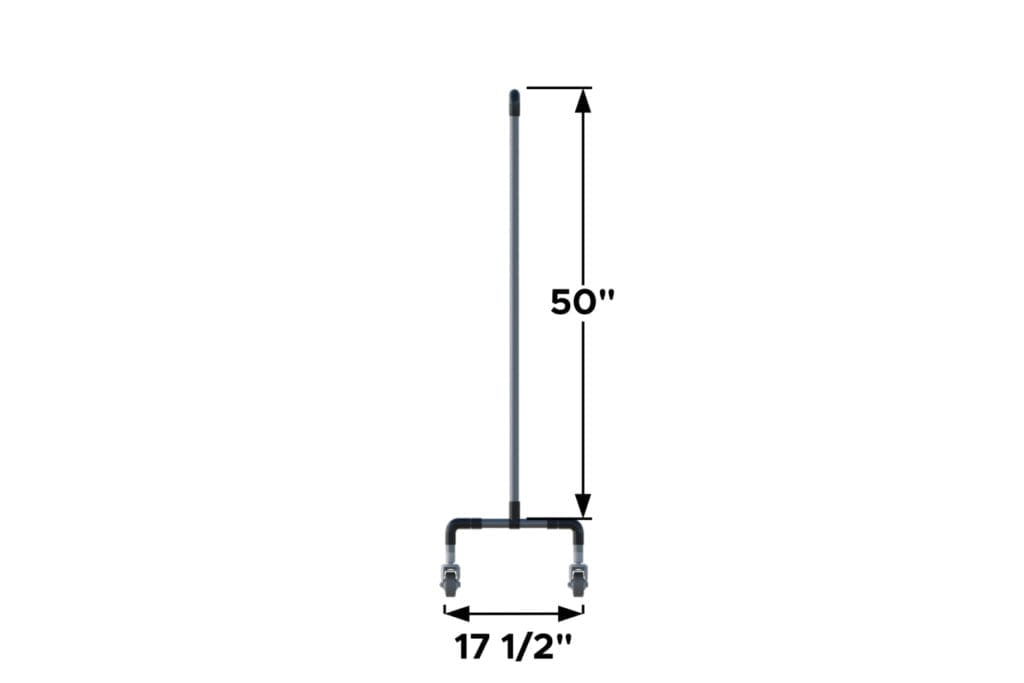 | Qty. | Length (inch) | Length (centimeter) |
| --- | --- | --- |
| 4 | 44″ | 111.76 cm |
| 2 | 47 1/2″ | 120.65 cm |
| 2 | 10″ | 36.2 cm |
| 4 | 3″ | 7.62 cm |
If you don't already have a pipe cutter, get one from our shop here (you'll need it to cut the pipes, and you'll get to use it again on your next tinktube project)!
---
3. The build (the fun part)
Now that all the pipes are cut and you've gathered all the connectors, you're ready to start building your DIY clothing rack!
The tinktube joint sets are assembled with bolts that require one of the following tools -you might already have this at home-:
---
4. Now… it's time to organize!
Now, all you need are hangers. Dresses, pants, hats and shoes: whatever you have to store, you are now ready to do so!