Have you ever tried speed boxing? If not, well, we've got a new DIY project idea for you! Speed boxing is a great way to stay in shape while doing something fun and blowing off steam. Our DIY speed bag platform lets you do just that, on top of building an exciting DIY project yourself -and while you're at it, here are some more DIY home gym projects to spark your creativity.
If you decide to build this project, we'd be absolutely thrilled to see some pictures! Please send us your pics at [email protected] and we'll be happy to send you a 10% OFF promo code to thank you!
---
1. The parts you'll need
Parts to buy at your local hardware store or online
Parts to buy at tinktube.com :
---
2. The cut list
To make your life easier, here's the cut list to create this speed bag platform! If you don't already have a pipe cutter, get one from our shop here (you'll need it to cut the pipes, and you'll be able to use it again on your next tinktube projects)!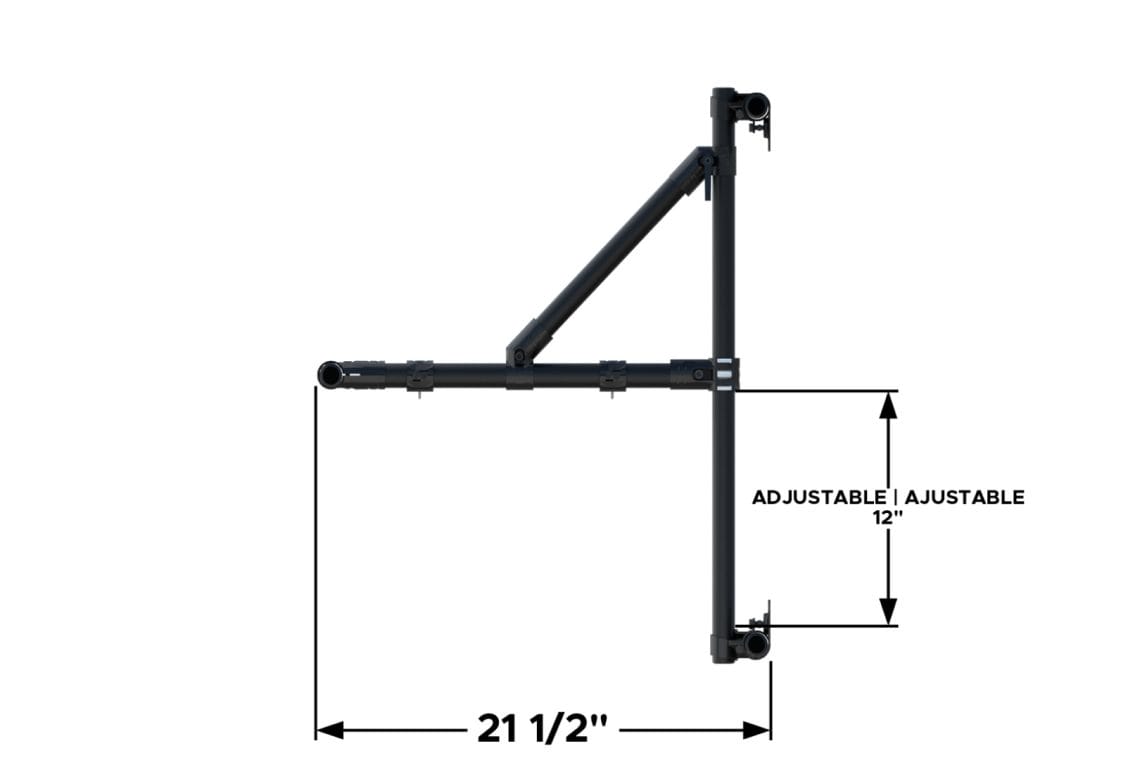 | Qty. | Length (inch) | Length (centimeter) |
| --- | --- | --- |
| 2 | 17 1/2″ | 44.4 cm |
| 2 | 25 1/2″ | 64.7 cm |
| 2 | 16″ | 40.6 cm |
| 1 | 14 1/2″ | 36.8 cm |
| 2 | 11 1/2″ | 29.2 cm |
---
3. The build (the fun part)
Now that all the pipes are cut and you've gathered all the connectors, you're ready to start building your project!
The tinktube joint sets are assembled with bolts that require one of the following tools -you might already have this at home-:
---
4. Now… time to work out!
Now all you need is motivation and a speed bag! ?