If building a DIY industrial pipes and fittings desk is a project you have in mind, you've come to the right place! Homemade furniture brings a lot of freedom into your home decor game:
You get to choose the exact dimensions and the shape of your DIY desk -whether you are looking to build a corner desk, a wall-mounted desk, a square, rectangle or round desk… it's all possible!
You'll be able to choose the type of surface -wood, melamine, HPDE plastic… the choice is yours!
You'll get to choose the color of tubes and fittings according to your home decor and your taste.
---
1. The parts you'll need
Here are the parts you'll need to build a 55″ X 29″ industrial pipe desk.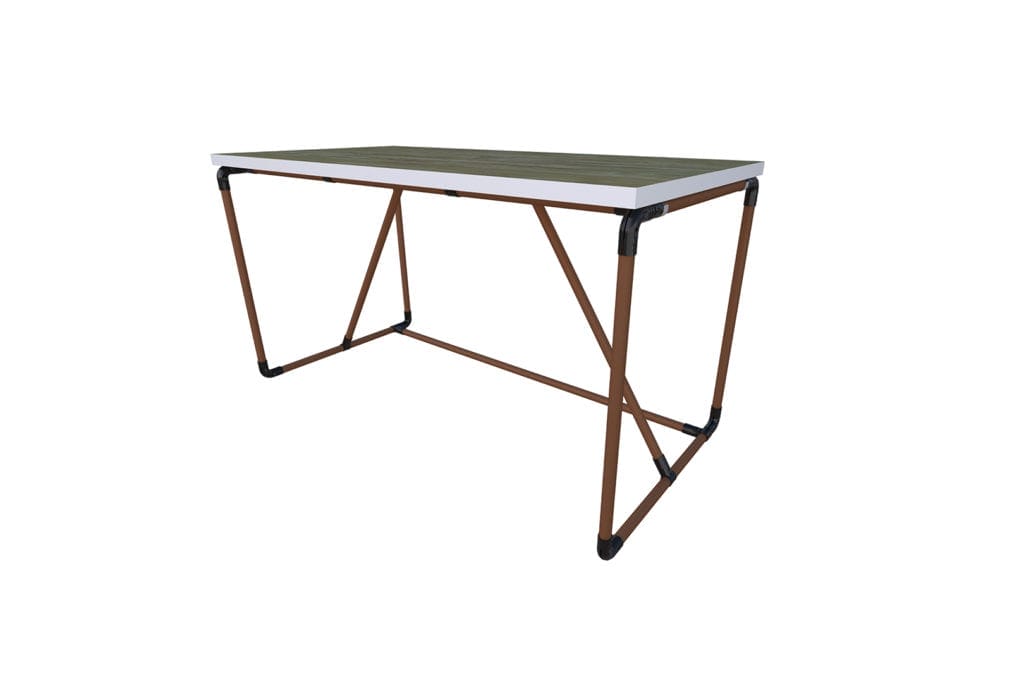 ---
2. The cut list
Before starting your project, you'll have to cut all the pipes. Here is the cut list (you can always adapt the size to your own needs):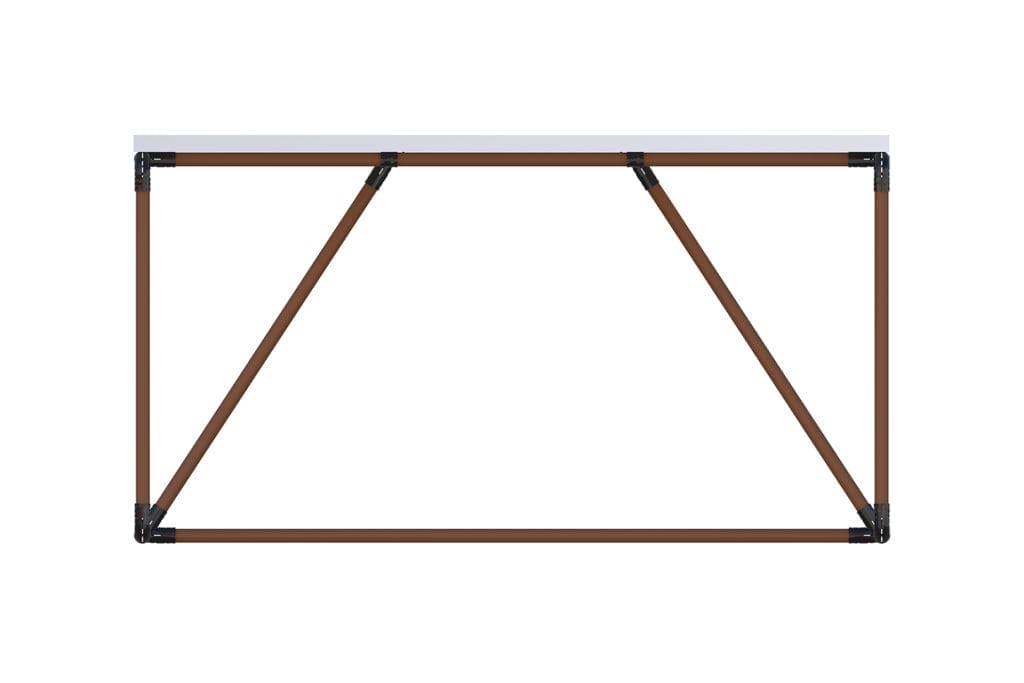 | Qty. | Length (inch) | Length (centimeter) |
| --- | --- | --- |
| 3 | 54 15/16″ | 139.54 cm |
| 2 | 32 3/8″ | 82.23 cm |
| 4 | 26 5/8″ | 67.63 cm |
| 4 | 24 15/16″ | 63.34 cm |
| 2 | 8 7/16″ | 21.43 cm |
If you don't already have a pipe cutter, get one from our shop here (you'll need it to cut the pipes, and you'll get to use it again on your next tinktube project)!
---
3. The build (the fun part)
Now that you've cut all the pipes, you can start building your industrial pipe desk!
The tinktube joint sets are assembled with bolts that require one of the following tools -you might already have this at home-:
---
4. Install the surface
You've assembled all the parts? Awesome! Now it's time to fix the surface of your choice to the structure -wood, melamine, HPDE plastic… the choice is yours!
---
5. Enjoy your new industrial pipe desk
You can now enjoy a workspace adapted to your space and needs. You can even say you built it yourself, that's something to be proud of!
Please send us some pictures at [email protected], we would be delighted to see your project ? . We'll be happy to send you a 10% OFF promo code to thank you!
---
Adapt this project with the tinkpad!
Draw your project with this free printable tool which includes an isometric grid and our best tips to get started.