Dance is a discipline that allows you to express your creativity! If you or one of your children is a dancer, you may be interested in this free plan to build your own DIY ballet barre with tubes and connectors!
With its simple design, it's one of our easiest projects, so it makes the perfect DIY project if you've just discovered tinktube. Place this ballet barre in your home gym or in your little one's room! We hope it brings a lot of joy to your home!
If you decide to build this project, we'd be absolutely thrilled to see some pictures! Please send us your pics at [email protected] and we'll be happy to send you a 10% OFF promo code to thank you!
---
1. The parts you'll need
Before starting to build your DIY ballet barre, make sure you already have the following parts at home:
---
2. The cut list
To make your life easier, here's the cut list to create a 48″ X 46″ (121.92 cm X 116.84 cm) ballet bar! The height is adjustable so everybody can use it!
| Qty. | Length (inch) | Length (centimeter) |
| --- | --- | --- |
| 5 | 44″ | 111.76 cm |
| 2 | 29″ | 73.66 cm |
If you don't already have a pipe cutter, get one from our shop here (you'll need it to cut the pipes, and you'll get to use it again on your next tinktube project)!
---
3. The build (the fun part)
Now that all the pipes are cut and you've gathered all the connectors, you're ready to start building your DIY ballet barre!
The tinktube joint sets are assembled with bolts that require one of the following tools -you might already have this at home-:
---
4. Now it's time to dance! ?
Now that your DIY ballet barre is completed, all you have to do is enjoy it!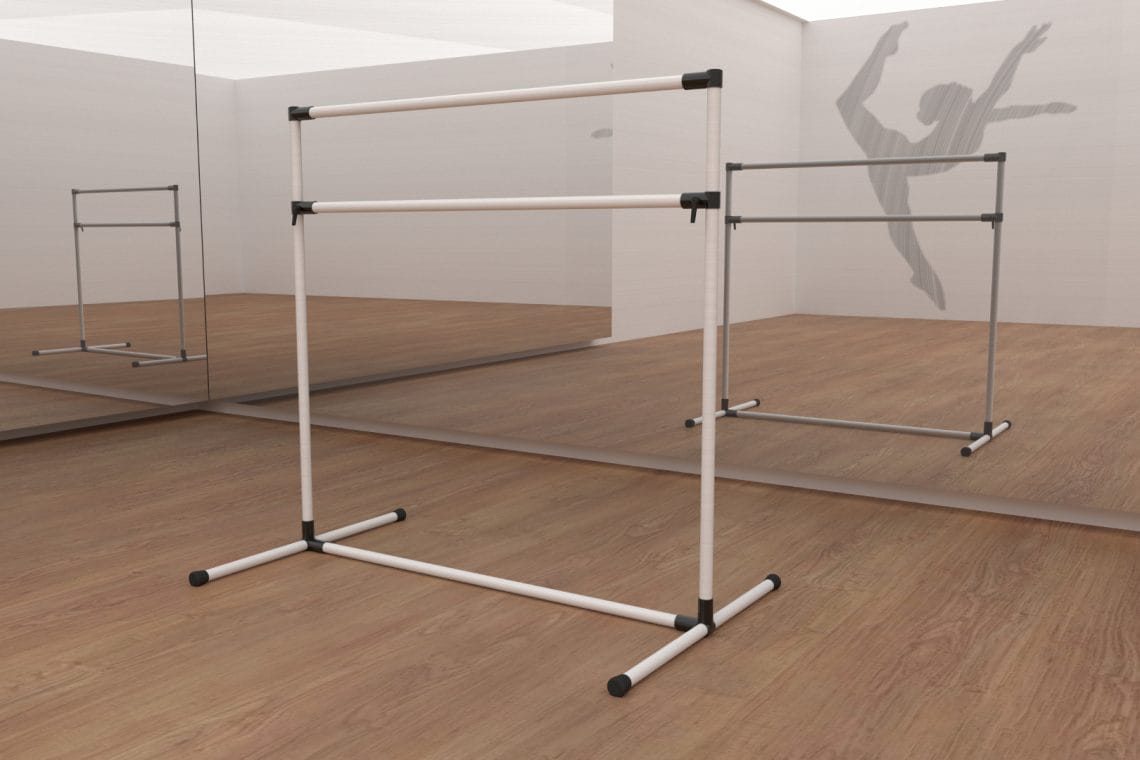 ---
Adapt this project with the tinkpad!
Draw your project with this free printable tool which includes an isometric grid and our best tips to get started.