Building a home gym is a great way to stay in shape and get some exercise in a safe, comfortable environment. The DIY pull-up bar with pipes and connectors is one of the easiest projects to start with!
This pull-up bar only takes one pipe and a few connectors to build;
Fixing it yourself to the ceiling will let you pick the best spot in the room;
You'll get to decide the colors of tubes and connectors that best suit your home decor!
---
1. The parts you'll need
Since it's one of our easiest projects, you'll only need these parts to build your DIY pull-up bar:
---
2. The cut list
Here is the cut list to build a 33 1/4″ X 8 1/2″ pull-up bar. You can always adapt the size of the bar to your own needs!
| Qty. | Length (inch) | Length (centimeter) |
| --- | --- | --- |
| 1 | 28″ | 71.12 cm |
| 2 | 8 1/2″ | 21.59 cm |
If you don't already have a pipe cutter, get one from our shop here (you'll need it to cut the pipes, and you'll get to use it again on your next tinktube project)!
---
3. The build (the fun part)
Now that you've cut all the pipes, all you have left to do is build your DIY pull-up bar!
The tinktube joint sets are assembled with bolts that require one of the following tools -you might already have this at home-:
---
4. Fix the pull-up bar to your ceiling
---
5. You're ready to workout! ?
You can now exercise your arms thanks to your new workout equipment! Enjoy!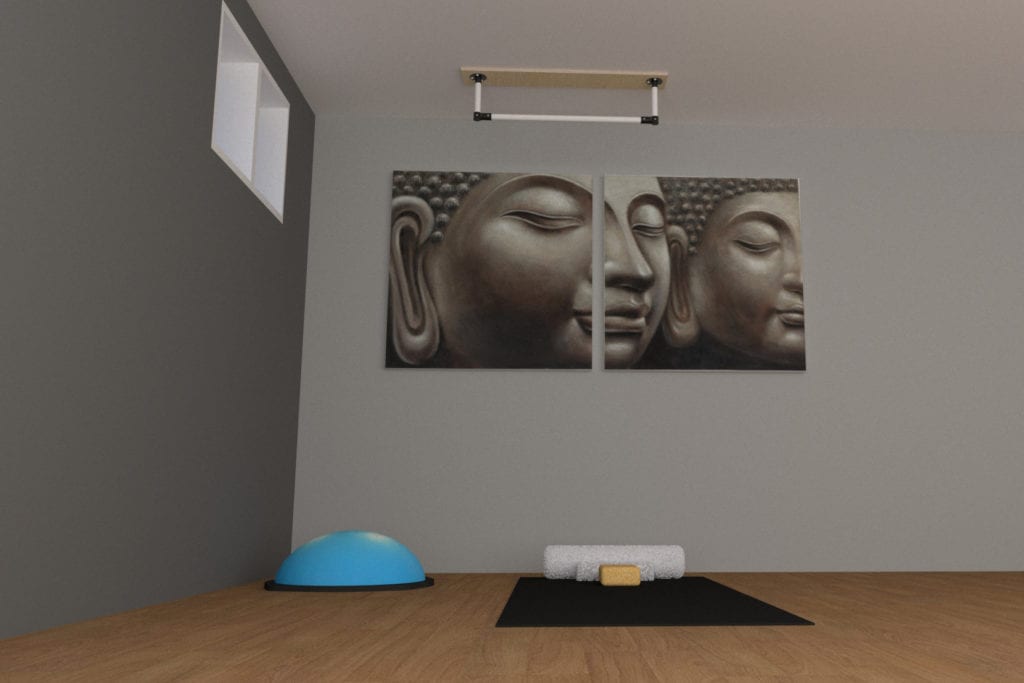 ---
Adapt this project with the tinkpad!
Draw your project with this free printable tool which includes an isometric grid and our best tips to get started.