A classic in the DIY community, the industrial shelves are one of the most popular homemade furniture projects! Building your DIY pipe shelves will let you:
Design your structure according to the dimensions of your space;
Adjust the height of the shelves to ensure you can store or display specific items;
Add some connectors to make the structure sturdier if necessary.
---
1. The parts you'll need
If you've just discovered tinktube, you're about to find out that there's a whole new world of possibilities waiting for you! Once you've built your DIY shelves, check out other free plans and get creative with the system, or find out how Luke Kennedy customized his DIY standing desk with pipes and connectors, or get inspired by Marie-Claude's DIY outdoor sofa story. But for now, here are the parts you'll need to build your DIY shelves with pipes and connectors: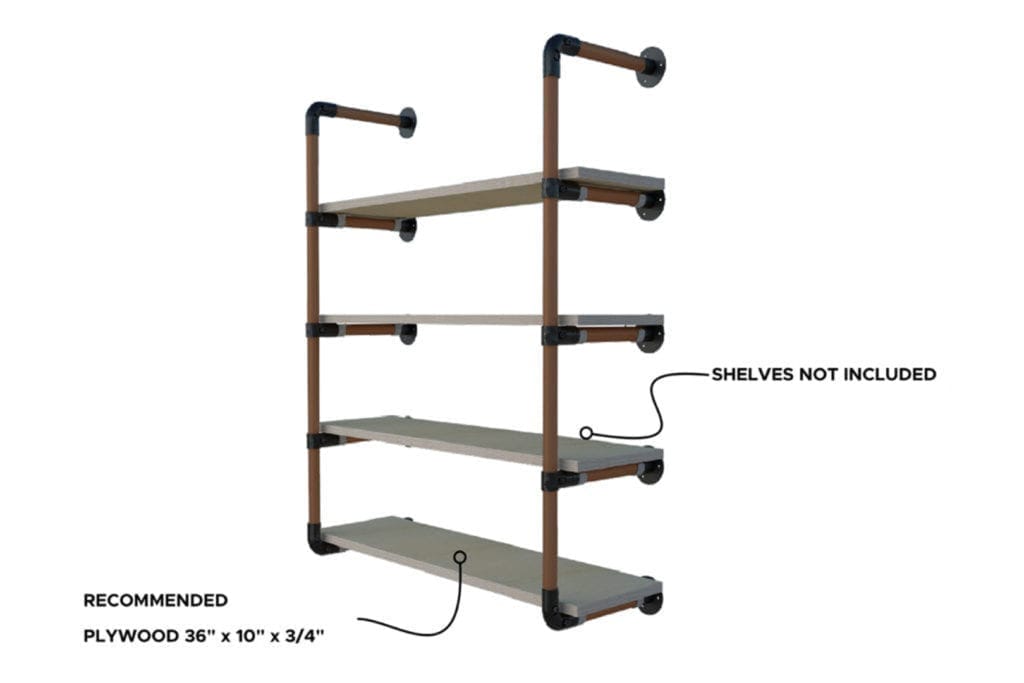 What you'll need to build your DIY shelves:
---
2. The cut list
Now that you have gathered all the necessary parts, you'll have to cut all the tubes before starting the build. Here is the cut list to build 37″ X 42 3/4″ shelves.
Remember to adjust the length of the tubes depending on the dimensions of your project! You can also add connectors to make the structure sturdier if your shelves are longer and you plan to place heavy items on them.
| Qty. | Length (inch) | Length (centimeter) |
| --- | --- | --- |
| 2 | 37″ | 93.98 cm |
| 10 | 10″ | 25.4 cm |
If you don't already have a pipe cutter, get one from our shop here.
---
3. The build (the fun part)
Now that you've cut all the pipes, you can start building your DIY pipe shelves!
The tinktube joint sets are assembled with bolts that require one of the following tools -you might already have this at home-:
Esteban's tips?
Choosing the shelves first and adapting the plan of the structure afterward will make your life easier. IKEA sells many types of affordable shelves!
Adapt the plans and modify the dimensions of the structure: this is the best part of DIY projects!
---
4. Fix the shelves to your wall
---
5. Enjoy the new addition to your industrial decor
We bet these new shelves are the perfect complement to your decor! Please, send us pictures of your project at [email protected], we would love to see your creation!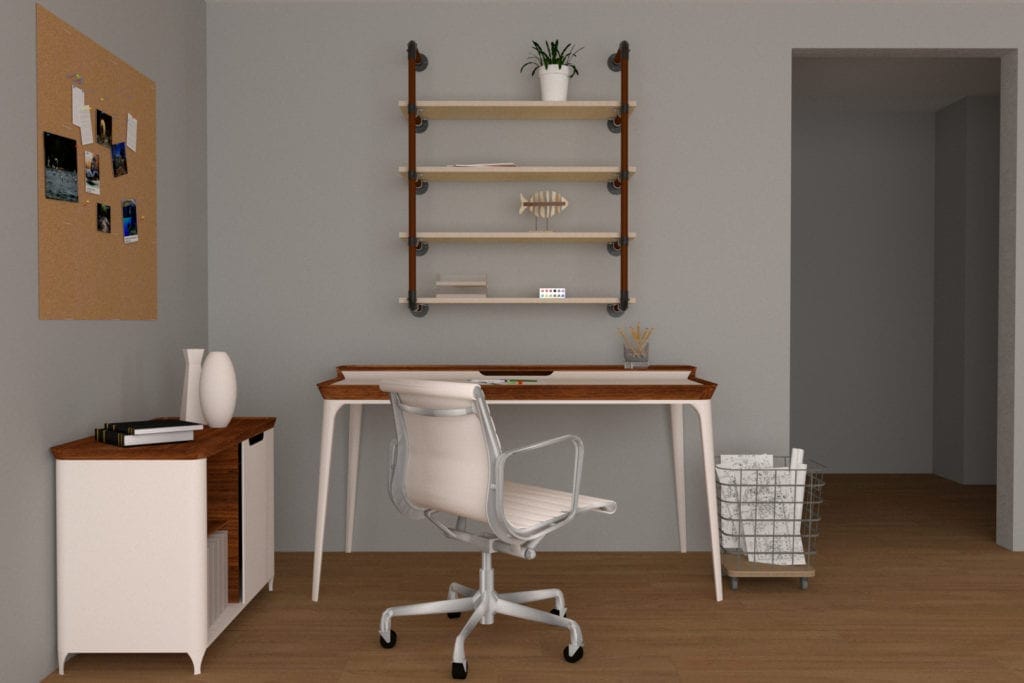 Adapt this project with the tinkpad!
Draw your project with this free printable tool which includes an isometric grid and our best tips to get started.